Austin

Leander

Pflugerville

Round Rock
Jene Ebest, Owner and Co-Founder
Tel: (512) 522-2949
Our Family Home Care is a local, family-owned provider of premier personal assistance services for elderly and/or disabled individuals who prefer to continue living in the comfortable and familiar environments of their homes. We serve North, Central and South Austin including parts of Leander, Round Rock and Pflugerville.
Our clients are both aging individuals, with or without disabilities, and their adult children, who respect their parent's desire to live as independently as possible but wish to also provide safety, support and companionship to them.
We honor our clients' wishes by providing compassionate and professional caregivers to help maintain routines and everyday activities as well as implement care for each client's special needs. Our carefully tailored care plans enable our clients to stay engaged, be inspired and remain as healthy as possible.
Finally, our "Mom Standard" guides every interaction we have with our clients, gentle caregivers and our community; this standard simply, but importantly means that we expect every action performed by our caregivers and staff to be completed with the same care, attention to detail and thoughtfulness that we would require for our own mothers-in their homes.
​Senior Care
Hourly Care Services
Our most popular service is designed for clients who benefit from assistance on a regularly scheduled basis each week. Care plans and schedules are customized based on each individual's needs and Care Professionals are available from 4 to 12 hours each day for one to seven days per week. Hourly Care Services rate, $24.00 per hour / Weekend rates, $26.00 per hour
Depending on your specific needs, the care our Care Professionals provide is comprised of, but not limited to the following:
Bathing: drawing water in sink, basin or tub, laying out supplies, sponge bathing & drying, assisting in/out of tub/shower, standby assistance for safety

Dressing: dressing/undressing client, laying out clothes

Grooming: shaving, brushing teeth, applying makeup, caring for nails

Toileting: changing diapers, assisting on/off bed, assisting with hygiene needs, standby assistance

Routine Hair/Skin Care: washing & drying hair, setting, rolling, & braiding hair, combing or brushing hair, applying non-prescription lotion


Cleaning:

cleaning up after personal care tasks, cleaning bedside commodes, cleaning bathroom, changing bed linens & making bed, floor cleaning of living areas, dusting, taking out trash, cleaning stove top, counters, dishes, cleaning refrigerator


Shopping:

preparing a shopping list, going to store for purchasing or pick-up of groceries, putting groceries away, picking up medication

Feeding: spoon & bottle feeding, assisting with feeding utensils, standby assistance & encouragement

Meal Preparation: cooking/serving full meal, warming up prepared meal, grinding, cutting or purifying food

Laundry: gathering & sorting, loading & unloading, going to Laundromat, washing and doing laundry, hanging out clothes to dry, folding & putting away clothes, drop-off/pick-up dry cleaning

Transfer: non-ambulatory movement from one stationary position to another, adjusting/changing client's position, using equipment: slide board, hover lift, etc.


Pet Care:

from feeding to walking animals or transporting to an appointment if needed

Ambulation: assisting client in rising from a sitting position and positioning for use of walking apparatus, assisting with putting on and removing leg braces & prosthesis for ambulation, assisting client with walking, assisting with range of motion exercises
Overnight Shift Care Services
Overnight Personal Assistance Service during which the Care Professional is able to assist during the night if the client awakes from sleep. Hourly Care Services rate, $24.00 per hour.
Live-In Caregivers
A Care Professional lives in your home from one to seven days per week. Live-In services are ideal for individuals or couples who need care during the day, and the presence of assistance ready to serve in emergencies at night. These shifts are priced per hour of $24 per hour as Care Professionals are expected to be awake at all times to address needs that may arise.

Concierge Services
At Our Family Home Care your comfort and quality of life is our objective. Being there to support you with the appropriate level of care is our goal.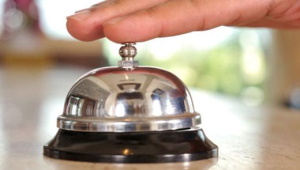 We recognize that each of our clients' needs are different and unique. By focusing on that full spectrum of care, we are able to help our clients remain and age in their homes.
We want you to focus on the important aspects of your life, whether that's being with and caring for a loved one or continuing to maintain your independence by focusing on your plan of care. Leave the minutiae to us. Let us help you with those, often overlooked, time consuming and distracting details. Just tell us what you need and let us show you how we will help.
Services Available
ERRANDS
Dry cleaners
Groceries
Personal Shopping
Pharmacy
and more...

HOME AND FAMILY
Meal service arrangements (in house or out)
Daily wellness visits (safety check ins)
Daily pet care
and more...

HOUSEHOLD MANAGEMENT
Over see household projects
Waiting service
Travel arrangements (pre and post travel)
Packing and decluttering
and more...
Concierge service plans will be developed on a need by need basis - call us and let's discuss how "Our Family" can best serve yours.​ We have a 4 hour minimum so many tasks can be combined for better use of resources.
Our Veterans
Jene, owner of Our Family Home Care, will visit you in your home. The purpose of the consultation is to get to know you, your needs and how we can help. Help you complete the VA Benefit Initial Assessment Form. This complete form will help us determine, within 5%, whether or not you'll qualify for the benefit. Put you at ease about the process and answer any questions you may have.
We can help with the plan of care, gathering of documents and more, please be sure to inquire. Ask about our Aid and Attendance for War Era Veterans and Surviving Spouses and how we can help.
Our Family Home Care Business Owner
Jene Ebest is Owner and Co-Founder of Our Family Home Care. With 25 years of volunteer and community service, education and health care experience, Jene thrives on helping others get the most from life.
Whether it's as a foster parent, Drive a Senior and Meals on Wheels volunteer, coordinating annual Girl Scout product sales, coaching softball or baseball and sitting on the board for Capital Area Parkinson's Society or Northwest Little League, Jene has spent much of the last 15 years helping others.
Through the creation of Our Family Home Care, Jene can now apply her desire to make a difference in the life of others to Central Texas senior and their families. Prior to starting Our Family Home Care, Jene's career has been spent in education. Special Education High School teacher, Kindergarten teacher (Mexico) and 3 years working with youth, pre k – 6th, in a Psychiatric Hospital. Over the course of her career, Jene has selflessly poured herself and all her energy into efforts to improve the lives of those in her community.
Opening her home and heart to those in need have been the guiding principle of Jene's career. It is this same level of unconditional compassion and devotion that Jene offers the clients of Our Family Home Care on a daily basis. Jene is a graduate of the University of Texas, active in girl scouts, youth sports activities and can be found on any given weekend with her husband Tim, cheering on her two children, Madison and Tucker.
We're an Honor Care Network Partner!
By partnering with Honor, an innovator and leader in home care, Our Family Home Care is able to provide an even better care experience for our clients and their families—thanks to Honor's sophisticated technology, caregiver resources, and operational expertise.

Appointment Request
We would love to meet you! We invite you to contact us today at (512) 522-2949 or complete our Request for Information form below. We'll come out, sit down and explain our service philosophy. Our Family Home Care, your trusted source for compassionate home care.
Corporate Office
6000 N. Lamar Blvd. | Suite #215
Austin, TX 78752
Tel: (512) 522-2949
State Lic #017099