NMLS# 1321434 / #190460
Tel: (972) 803-3073
This material is not from HUD or FHA and has not been approved by HUD or a government agency.

Brenda Bejarano, a Reverse Mortgage Specialist with Texas Reverse Mortgage Today serves seniors throughout the state of Texas including Amarillo, Arlington, Austin, Corpus Christi, Dallas, El Paso, Fort Worth, Garland, Houston, McKinney, Plano, Richardson, San Antonio, Tyler, and Waco.

Is Getting a Reverse Mortgage Good or Bad for Seniors?
By: Brenda Bejarano - Reverse Mortgage Specialist
Up until 2013, the only 62+ mortgage program available to purchase a new home was a traditional mortgage, with reverse mortgages accessible to those who already had an existing home. And even though reverse mortgage has been around for many years, it remains a mystery to many, and has required quite a bit of education to separate truth from myths. Brenda Bejarano is a Reverse Mortgage Specialist with extensive expertise in helping seniors secure a reverse mortgage in Texas.
About Texas Reverse Mortgage Today
Texas Reverse Mortgage Today is here to provide you with good ole' fashioned customer service! When considering a Reverse Mortgage, education is key and our pledge to you is to help you make the most well-informed decision. We always encourage prospective clients to invite family members to be a part of the discussion and stay informed through the process.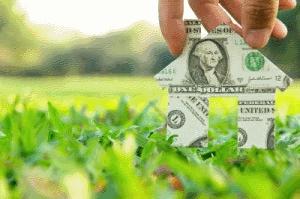 Our mission is to set the highest standard in the Reverse Mortgage industry. By only providing Reverse Mortgages we are focused on our common goal - to obtain the best program at the best rate that fits your needs. We are committed to quality customer service and putting the needs of the people we serve first. We will always adhere to the highest degree of integrity in all of our business dealings.
In considering a Reverse Mortgage, education is the key. Our pledge to you is to complete the education process, so you are able to make a well informed decision. We always encourage prospective clients to invite family members to be a part of the discussion with us during the education process.


A Reverse Mortgage: Good Idea?
By: Brenda Bejarano - Texas Reverse Mortgage Specialist

How a Reverse Mortgage Works
With a Texas reverse mortgage, the borrower must be age 62 or over, and in the case of a married couple, both borrowers will need to be 62 or over to be on the loan, but if both borrowers do not meet this criteria a loan can still be obtained. The amount of funds available will depend on the age of the youngest borrower, the value of the home, and current interest rates. The borrower(s) will chose from the following options to receive the retirement funds – and ANY of these options will allow them to live mortgage payment free (required to pay property taxes and homeowner insurance:
1) Lump sum
2) Equal monthly payments over time
3) Line of credit
4) Funds to purchase a home
Texas Reverse Mortgage Eligibility
Reverse mortgage eligibility often appears too good to be true, but the truth is, it's really not. It is, however, very important to work with a reputable and experience reverse mortgage lender to ensure all questions are answered, the borrower receives the best solution for their needs, and the best interest rate possible.
Here are the eligibility specifics:
• Borrower must be 62 or older. Married couples are also eligible, but in order for both spouses to be on the loan they must both be 62 or over.
• Have equity in the home, by having no mortgage or a mortgage that can be paid off, no other liens against the home, that cannot be eliminated with the loan proceeds.
• A borrower continues to be responsible for property taxes, homeowners insurance, and upkeep of the home.
About Brenda Bejarano
I joined the reverse mortgage industry in 2006 after my parents used one with their home. It was such an eye opening and heartwarming experience watching how it benefited the lives of my own parents that soon after I combined the skills I'd gained working 25 years with State Farm Insurance and started my wonderful journey as reverse mortgage loan officer.
Whether you are looking to obtain a traditional reverse mortgage on your home or use a reverse mortgage to buy a new home, my goal is to help you enjoy the retirement you deserve and to help you enhance your life by providing financial security and independence. Helping you achieve your dreams gives me the greatest satisfaction in life and is the reason I love what I do!
I am a native to Texas, as is the rest of my family. When not helping seniors, I enjoy the outdoors – working in our yard, biking and walking. I am an avid reader and enjoy spending time with my family. As an independent expert, I promise to work in YOUR best interest, allowing greater choice and more opportunities than if you went directly to any other lender yourself. I exclusively serve Texas homeowners 62 and older.
The new Reverse Mortgage for Purchase program is still relatively unknown to many realtors and buyers, which is why Brenda has taken on the task of educating real estate professionals and seniors alike about this opportunity. This FHA-insured program allows those aged 62 or older to purchase their dream home, downsize, or move closer to family for as little as 44% down and NO monthly mortgage payments.
Customer Reviews
Apr 13, 2017 by Jerry & Mary Louthan
Brenda gave us the most professional experience we have ever had with such a complicated process. From the very first phone call to closing we felt so comfortable and she was there for us all through the experience. She is tops!!
Jan 19, 2017 by David & Gayle Copeland
From the start to the end, Brenda consistently had our interests and needs in mind and certainly made the whole process smooth, painless, and even quite pleasant. First class service. Extremely efficient, prompt, and caring!
Jan 19, 2017 by Tom & Peg Johnson
Brenda made the whole process quick and easy with no stress or doubt. Talk to her before choosing an agent.
Dec 12, 2016 by Dana
Brenda was wonderful. She walked me through the process and wasvery helpful. I would definitely recommend her and her company.
Oct 4, 2016 by Judy
Brenda was very knowledgeable, patient and most helpful as we went through the RM process. I would highly recommend her services to others!
Sep 28, 2016 by Luther & Barbara Williams
Brenda was very personable and helpful in going over the program with us. Worked very hard to solve some special programs with the appraiser and lender. Was very prompt and willing to answer all questions.


Aug 20, 2016 by Larry C
Brenda was a blessing for us. She helped guide us from start to finish from the countless questions, thru the endless paper trail to a great finish. We will and have recommended her to others and will continue to do so.
Contact Brenda Today!
Brenda helps individuals and professionals understand how the Reverse Mortgage for Purchase works, alongside their retirement and estate plan, and emphasize the importance of working with a reputable lender. For more information, or to learn more about a Reverse Mortgage with Texas Reverse Mortgage Today, please call Brenda Bejarano at (972) 803-3073 or complete the Request for Information form below.

Brenda Bejarano, Reverse Mortgage Specialist, NMLS# 190460
7426 Hiddencreek Dr. | Dallas, TX 75252
Tel: (972) 803-3073