Estate Planning | Elder Law | Wills & Trusts
Probate | Guardianships

Conroe

Houston

Magnolia
Spring

Tomball

The Woodlands

250 Ed English Dr., Bldg. 3, Suite A
The Woodlands, TX 77385
Tel: (281) 210-1596


The Michels Law Firm is a boutique healthcare law, litigation, estate planning, and elder law firm located in The Woodlands, Texas area. Founded in 2012, we provide high quality legal services that you would expect from a large law firm at small law firm prices.
We are proud to serve clients throughout the Greater Houston area including The Woodlands, Spring, Tomball, Conroe, and Magnolia, TX.
Whether you need help creating an estate plan, or getting a guardian for an incapacitated family member, we deliver results at a reasonable cost.
At the Michels Law Firm we believe clients come first. We know the most common complaint folks have about lawyers is they never return their calls and e-mails. That's now how we operate. We promptly respond to our client's concerns and deliver unparalleled customer service.
We are straight forward and plain speaking. We cut out the "legalese" and tell our clients all the facts and legal issues pertinent to their case. We make the complex seem simple and easy to understand . We want to be the law firm that changes your expectations about dealing with lawyers.


Estate Planning
Having an estate plan ensures your loved ones and assets will be taken care of after your passing. Estate planning is more than just having a will designating how your assets will be distributed among the heirs that survive you. An estate plan includes all manner of end of life issues, such as trusts, powers of attorney, directives to physicians in case of injury or illness, and business succession issues. It is never early to prepare for these issues and doing so can spare your loved ones uncertainty and stress during an already difficult time.
T he attorneys at the Michels Law Firm have decades of experience in estate planning issues, including:
Wills & Trusts
Probate Proceedings
Powers of Attorney
Living Directives to Physicians
Declarations of Guardianship
Elder Law
Elder law is an area of legal practice that specializes on issues that affect the aging population. The purpose of elder law planning is to prepare the elderly person for financial freedom and autonomy through proper financial planning and long-term care options.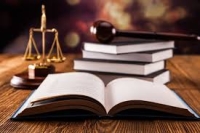 Elder law attorneys are advocates for the elderly and their loved ones. Most elder law attorneys handle a wide range of legal matters affecting an older or disabled person, including issues related to health care, long term care planning, guardianship, retirement, Social Security, Medicare/Medicaid, and other important matters.

In many ways, elder law attorneys are "specialists" because of their focus on the needs of older adults, which are often different and more specialized than the needs of younger adults. Not only can they handle important financial and estate planning matters, but they also take care of day-to-day issues affecting the actual care of seniors, such as assisted living and life planning.

In addition, elder law attorneys are often more equipped to handle the sensitive emotional and physical needs of older or disabled adults and are therefore able to handle a variety of challenging situations. The following are some of the elder law issues we handle every day at The Michels Law Firm:
Qualified Income Trusts, also known as "Miller Trusts"

Special Needs Trusts

Lady Bird Deeds

Durable Powers of Attorney

Medical Powers of Attorney

Living Directives to Physicians

Declarations of Guardianship
Probate
The death of a parent or spouse can be a devastating loss. Even an expected death after a long illness can be a traumatic experience for the family. After the initial shock wears off, the next question is "What am I supposed to do now?" For many families the answer is they need to probate the deceased person's estate.
Probate refers to the general process of a court recognizing the person's death and administering the distribution of their assets and payment of their creditors. Most probate cases involve presenting the deceased person's will to the court and asking the judge to appoint a person – usually someone named in the will – to be named executor of the estate.
The executor's job is to gather all estate assets, identify and pay debts lawfully owed to valid creditors, and distribute what's left to the beneficiaries named in the will. Typically, the will must be filed for probate within 4 years after the death.
The experienced attorneys at The Michels Law Firm can tailor a probate strategy for your family that will help relieve stress during an already difficult time.
Some of the probate issues we handle are:
Probate of a Will and Appointment of Independent Executor

Dependent and Independent Administrations of Estates

Affidavits of Heirship

Muniments of Title

Small Estates Affidavit

Will Contests

Orders for No Administration

Informal Administration of Community Property
Guardianships
Most people know that a parent is the "legal guardian" of their minor children. But adults may require a legal guardian if they become incapacitated. Guardianship law is the process of someone, called the "applicant" being appointed the legal guardian over the incapacitated person or "ward."

A guardianship is required when someone is declared incapacitated, meaning that because of a mental or physical condition they are substantially unable to (a) provide for their own food, clothing, and shelter, (b) care for their own physical health, or (c) manage their own financial affairs.
Generally, there are four types of guardianships under Texas law:
Guardianship of the Person
Guardianship of the Estate
Guardianship of both the Person and the Estate
Temporary Guardianship
A guardianship is not the right answer for every family. The experienced attorneys at The Michels Law Firm commonly handle guardianship matters.
Contact Us
For assistance with any of your elder law needs or concernns, contact The Michels Law Firm for a free initial conference today at (281) 210-1596 or visit our company website form below.