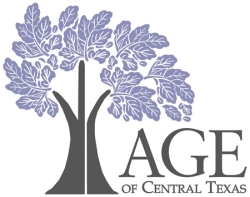 AGE of Central Texas
- A regional nonprofit organization that provides education and support to people all along the spectrum of growing older, no matter where they are on that journey. Each year, AGE serves over 3,000 older adults and caregivers through its primary interrelated programs: adult day health care, caregiver education and resources, early memory loss support, health equipment lending, and peer-based computer classes for seniors. AGE of Central Texas also offers the only licensed adult day care programs in Central Texas, with locations in Austin and Round Rock.

Celebration Magazine - Find events, group travel, educational programs, senior resources and more throughout Dallas!

Harris County Area Agency on Aging (HCAAA) - Part of a nationwide network coordinating supportive services for the elderly as mandated by the Older Americans Act of 1965 and its subsequent amendments. The HCAAA plans and contracts services for senior citizens throughout Harris County. With the Area Agency on Aging acting as an advocate, awareness of the needs of the elderly increases through services that assist the elderly and their families with options that promote independence, well-being and dignity. The HCAAA's programs are tailored to meet the social, nutritional, educational and logistical needs of all Harris County residents age 60 and above. Nutrition services include the home-delivered meal program for the homebound elderly and the congregate meal program at senior centers throughout Harris County. HCAAA offers in-home services, caregiver training and other supportive services.

The Texas Silver-Haired Legislature - There are six main goals that the TSHL strives to achieve. The TSHL goals center around Senior welfare and range from motivation and education to provision of an open discussion forum for Seniors. The objective of these goals is to realize passage of TSHL priorities in the Texas Legislature.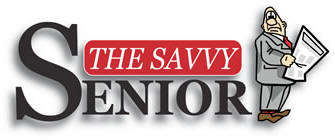 The Saavy Senior - Savvy Senior is a media/information service devoted to baby boomers and senior citizens, and the families who support them. Savvy Senior offers unbiased information through a variety of outlets.
Texas Organization of Residential Care Homes (T.O.R.C.H.) - Over the past several years TORCH has made huge strides, ensuring that the Assisted Living Industry is represented in the Legislative and Regulatory arena. The Assisted Living Association of Texas.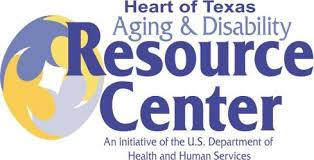 Heart of Texas Aging and Disability Resource Center Program - Serves as a highly visible, trusted and valued place where people of all incomes and ages can turn for information on the full range of long term support options based upon individual choice and is a single point of entry to access support programs and benefits.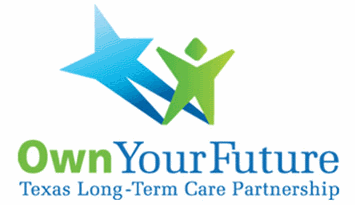 Own Your Future / Texas Long-Term Care Partnership - Created by the Texas Legislature to give Texans like you the information and tools you need to plan for long-term care.

U.S. Department of Housing and Urban Development - Texas Senior Home Repairs: The programs and resources listed below help homeowners with home repairs and improvements.
Family Caregivers Online - Education and Resources for Caregivers.

Tooth Wisdom - Health Resources for Older Adults.
HelpingCaregivers.com - Committed to caring for caregivers
SelfGrowth.com - The online self improvement community.
Aging Parents and Elder Care - Helping people overcome the challenges of elder care.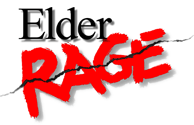 Elder Rage - Eldercare / Alzheimer's Speaker, Author, Radio Host, Caregiver Advocate.