Long-Term Care Planning

Estate Management
Retirement Income Planning

Carson Graves, President & CEO
Investment Advisor Representative
Accredited Investment Fiduciary (AIF)
Tel: (817) 719-2988

Preparing for retirement can be a challenging task. Long gone are the days when many retirees could rely solely on their pension and Social Security for income in retirement.
Today's economy, low interest rates, and market volatility are all important factors to consider when planning for retirement. One of the hardest parts of retirement planning is the mental shift that is required – going from an earning and savings paradigm to having to generate income through other sources after that paycheck.
About Retirement Education Center
Retirement Education Center is a fiduciary financial advisor, which means, we must act in our clients' best interests and disclose conflicts of interest. In legal terms, a fiduciary is an individual or organization that has taken on the responsibility of acting on behalf of another person or entity with utmost honesty and integrity.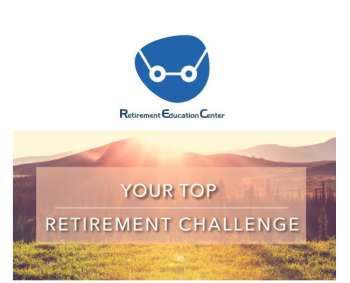 Founded in 2001 and servicing the Dallas/Fort Worth Metroplex, Carson Enterprise (Retirement Education Center) has access to attorneys, accountants, CFPs, CFAs and other needed professionals to help clients from all walks of life achieve retirement success.
We work with some of the most highly rated companies and advisors in the world to help provide a highly sophisticated and collaborative approach to assist us with our client's financial needs. We provide a "one stop" resource for seniors and retirees seeking financial advice by offering personalized information regarding updated retirement changes that may impact our client's retirement goals.
We specialize in providing strategies and guidance for those who are seeking a better lifestyle in retirement.
The following are areas we specialize in:
Retirement Planning
Where will your retirement money come from? If you're like most people, qualified-retirement plans, Social Security, and personal savings and investments are expected to play a role. Once you have estimated the amount of money you may need for retirement, a sound approach involves taking a close look at your potential retirement-income sources. A number of questions and concerns need to be addressed to help you better prepare for retirement living.
Estate Management
Effective estate management enables you to manage your affairs during your lifetime and control the distribution of your wealth after death. An effective estate strategy can spell out your healthcare wishes and ensure that they're carried out – even if you are unable to communicate. It can even designate someone to manage your financial affairs should you be unable to do so. A will may be only one of the documents you need—and one factor to consider—when it comes to managing your estate.
Social Security Maximization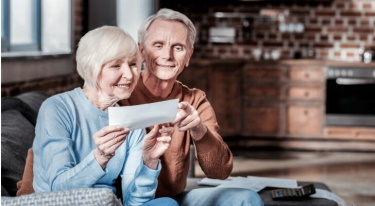 Social Security benefits, when combined with savings from a 401(k) and individual retirement account, can help you retire the way you want. Of course, not everyone earns the same amount from Uncle Sam. Our Social Security Maximization report we can help you Maximize this benefit.
Long-Term Care Planning
Are you financially prepared?
According to Genworth's Cost of Care Survey, a semi-private room at a nursing home in Texas can cost $4,798.00 / mo. and $6,540.00 / mo. for a private room. For assisted living you're looking at an average of $3,515 / mo. which is slightly under the national average of $4,000 / month. Some of these factors include location, length of stay and care services required.

About Carson Graves
Investment Advisor Representative
Accredited Investment Fiduciary (AIF)
Carson J. Graves is the President & CEO of the Retirement Education Center and graduated Cum Laude in finance from Texas Christian University in 2001. He has over 17 years as a certified financial professional and operates as a licensed Fiduciary . He is a qualifying member of the Million Dollar Round Table, has several financial credentials and received a Life-time achievement award from the city of Fort Worth for his efforts in the financial industry.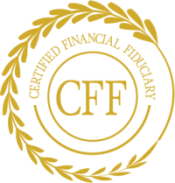 Carson offers a free 1-hour consultation which is offered after someone has been prequalified for services.
Carson is dedicated to providing Retirement Education with an unbiased, balanced approach. He believes in a comprehensive, strategic, and synergistic method by employing the skills and talents of in-house experts, strategic partners in various disciplines, and your other chosen advisors to help give his clients diversity when it come to their planning goals. Carson has also found time to give back through his volunteer work with Big Brothers & Dallas CASA.
Comprehensive - We realize that your goals must be approached as parts of an overall written plan.

Coordinated - We realize that changes in one area of your plan often impact other areas. Coordination with other experts is essential.

Communicative - We maintain constant communication and shared understanding with all members of our advisory team, and especially, with you to make sure you stay on track throughout your retirement years.
At Retirement Education Center we believe in a comprehensive, strategic, and synergistic approach - employing the skills and talents of our in-house experts and our strategic partners in various disciplines. We believe that customer service, innovation, and performance are the keys to the success of our company.
Contact Us
Retirement planning is the most common service offer. Please give us the opportunity to serve you! We'll do our very best to earn your complete confidence and trust Let us help you plan for your retirement. For more information, contact us today at (817) 719-2988, or complete the Request for Information form below.
Retirement Education Center
1275 N Main Street | Ste 101-5
Mansfield, TX 76063
Tel: (817) 719-2988