Simplifying the Downsizing, Decluttering & Moving Process

Senior Downsizing Professionals
Rockwall | Dallas | Richardson | Garland | Plano | Mesquite | Rowlett
Kim Lawrence, Owner
Tel: 866-653-9669
Seasoned Life Transitions, Inc. serves seniors and families throughout Dallas, Garland, Mesquite, Plano, Richardson, Rockwall, and Rowlett TX. Seasoned Life Transitions will evaluate, organize, and consign the cherished possessions needed to make adjustments to their living situation. Our staff aims to educate people about the advantages of downsizing early. We help them reach goals and free resources to enjoy life now. Taking action now means more space, more freedom, and more money. Use those resources to move forward into that dream community/home. Check off things on their bucket list. Let us help you downsize, move or organize your home.

Senior Downsizing: How to Prepare For Life Events
About Our Services:
A downsizing professional will evaluate, organize, and assist in making the decisions about what personal possessions should be kept, donated, transferred, sold, or trashed. They also provide the physical and emotional support to get through what often is an overwhelming process. Our downsizing services include a free consultation, physical labor in moving and sorting articles, and advice on donation or junk removal services. We will also help reorganize kept items and help with shopping for the articles needed to properly display/store items in a functional space.
Seasoned Life Transitions hopes to consign and sell these collectibles and cherished possessions to create a financial resource for a client's current or future situation. We can also help with disposing or donating items that have little potential for resale.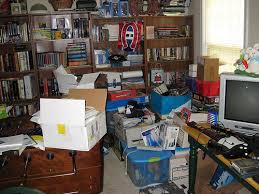 For those that are needing help with clearing out a parent or loved one's home, we still can help. Downsizing a home is never easy and can be stressful. Let us help take that burden off your shoulders.
Seasoned Life Transitions can help with decluttering a home, help with selling the contents of a home or liquidating a household, getting rid of your parents stuff when they need to move into a smaller home, consigning antiques and collectibles, holding life event sales; elder's clearing sales; local estate sales; or whatever one calls them. We prefer life event sales.
It is our goal to encourage seasoned life people and their families to plan ahead. We can help avoid the overwhelming tasks involved with downsizing and transitioning from one phase of life to another. Due to either the lack of planning or just the overwhelming nature of the task, individuals are often leaving the burden of sorting through possessions to their children or other relatives. Don't wait for a death, divorce, or debt to occur before you downsize.
Appraisal Services, Consignment of Collectibles
Do not expect that your kids or other family members want or value your "antiques" or "collectibles" the same way that you do.
The younger generations, like Generation X or Millennials, are typically more minimalists. They live in the moment and want freedom to come and go as they please. They do not want stuff to be a burden. If you want your valued collectibles to go to someone else who will love and cherish them as you have, consider selling them to another avid collector.
Seasoned Life Transitions takes it a few steps further than most downsizing and move services, however. We will also appraise and consign the items people wish to sell through a variety of outlets intended to yield the client the highest return on their investment. We will consign people's collectibles on our website, www.collectiblesclearinghouse.com, hold a life event sale, and/or market their collectibles straight to collectors and dealers. We also are engaged in educating the public and clients on being prepared for life events and connecting them to other professionals in the community that also offer services for the seasoned life community, such as, insurance agents, realtors, wealth management advisors, CPA's, senior living communities, and in home care providers.
Meet The Owner, Kim Lawrence
Seasoned Life Transitions, Inc. was created by Kim Lawrence. She aims to fill a need with "seasoned life" people who are avoiding or delaying the overwhelming process of downsizing their belongings.
In 2016, her 79 year old mother suffered a major stroke. This tragic event turned both her mother's and Kim's life upside down. During the next year, she learned much about the problems facing "seasoned life" people (of which she is one). She understands the overwhelming process involved in transitioning one's life. It is her goal to educate people and build a network of professionals that can help assist others who may find themselves in a similar situation or want to be prepared for when life comes knocking. Kim is in the process of becoming a certified antique appraiser and downsizing expert. From her previous business experience, Kim has developed internet marketing experience and knows how to promote and sell products on a website.
Contact Us!
Whether you're ready to downsize, or just have a few questions about our process, please give us a call at 866-653-9669 or complete the Request for Information form below. And don't forget to schedule your FREE consultation!!