Senior Care Authority® of Southeast Texas
Eldercare Consulting - Placement Assistance - Advocacy


Ask About Our 'Beyond Driving with Dignity' Program
Helping You With Senior Care & Housing Options.
Jack Angel, MBA, CSA, CDP
Owner / Operator and Senior Care Advocate
Certified Senior Advisor® | Certified Dementia Practitioner
Conroe

Houston

Kingwood
The Woodlands

Tomball
Tel: (936) 225-4373

Welcome to Senior Care Authority® of Southeast Texas. We know that navigating senior care options can be overwhelming for you and your family. Whether you are looking to find an assisted living community or need support in navigating other care options, we can help.
Our communication with you will be accessible and consistent. You do not need to do this alone! We know that navigating senior care options can be overwhelming for you and your family. As your advocate, we can do the homework for you. We'll help you sort through and understand all your care options, traverse a complex healthcare system, get accurate and up-to-date information, and connect you to vetted local resources.
How we can help you...
Our team of Certified Senior Advisors carefully inspects locations from mid-to-larger size communities as well as smaller, residential care homes. We meet the staff, residents, family members when possible. State reports are reviewed to advise you of any citations or complaints issued against a particular provider.
We have comprehensive knowledge and experience with all facets of senior living, from Independent Living to Assisted Living, to Memory Care and Skilled Nursing.
Your Senior Care Advisor will meet with you in person to discuss your options and then accompany you on visits to places that meet your criteria. We ensure that all your questions are answered, and assist with paperwork and negotiations. The hallmark of our service commitment is that we are by your side every step of the way.
FREE Consultation!!
We are paid a referral fee by the communities and care homes so there is no cost to you for our placement services. In the rare case where we are not contracted with a community, your Advisor will let you know at the outset and explain any fees that might be incurred, should you choose that location. You can expect total transparency from us and we respect your right to choice.

Our personalized services include:

Elder Care Consulting & Placement Assistance
Service Fees May Apply
Sometimes our families need help with challenging transitions, endless decision-making and navigating a complex healthcare system.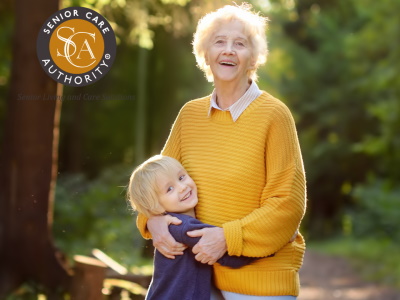 This can include facilitating essential conversations between family members, locating a skilled nursing facility, home care agency or caregiver selection, long distance caregiving, finding the right resources and learning how to access them, or regular visits to your loved one, providing you with "peace of mind" when you are unable to visit.
You and your Advisor can get to know each other and decide if working together is a good fit to meet your needs. There is no cost for an initial consultation.

Advocacy
An advocate can be a good friend to have on your side, especially when things get complicated. When navigating the healthcare system , sometimes there is so much information being offered that it is nearly impossible to hold it alone and sort out what you have been told.
As your advocate and coach, we do our best to ensure that everyone understands the information being dispensed and that your questions are answered appropriately.
Six Easy Steps to Peace of Mind...

Reach out to us, it's easy!
Give us a call at (936) 225-4373 or fill in our online form below. We'll respond within one business day.

Phone Assessment
Our first conversation will help us understand your family's needs, answer your questions, and set up a time to meet in person.



Consultation
At our meeting, we'll discuss various care options that might be the best fit for your loved one, taking into consideration care needs, geographic preference, and budget. If not placement we'll discuss other resources to ensure safety and comfort for your loved one. No cost consultation.



Making a Plan
Together we will create a plan with clear steps and goals to keep us on track. This will be your plan. We will help you manage all the steps.



Senior Community or Care Home Selection
When we identify potential providers, we'll schedule tours, accompany you to each site, assist with paperwork, and moving arrangement.



On-Going Support
Once care has been established, we will follow up to ensure that your expectations of the care, comfort, and safety needs of your loved one are being met. We also can help you find other resources, such as attorneys, in-home care professionals, fiduciaries, day programs, moving specialists, and more. We will be by your side throughout the entire process.
Are you concerned about an older driver?
Ask About Our 'Beyond Driving with Dignity' Program.
This program has been designed to serve as a vital tool to facilitate older drivers (and their families) as they make appropriate decisions regarding the future of one's safe driving career.
If the individual is a safe driver, we provide him or her with strategies on how to remain a safe driver as they progress through the aging process. If driving retirement is the appropriate decision, then we offer the individual (and their family) possible alternatives, resources, and a specific plan to ensure a smooth and successful transition from the driver's seat to the passenger seat.

About Jack Angel, Owner/Operator
Certified Senior Advisor® | Certified Dementia Practitioner
Jack Angel is the owner operator of Senior Care Authority ® in Southeast Texas. It is his mission is to find the most appropriate solution for your loved one to ensure a smooth transition into the next phase of life.
As a Certified Senior Advisor, and Certified Dementia Practitioner, Jack is here to help guide and coach families through critical decision-making regarding their loved ones' care and well-being. He is passionate about his work, honest, professional, and builds strong, lasting relationships. He has many resources he will share with you and set your mind at ease knowing that your family members will be cared for, respected, and loved.
Jack's strong desire to help others and guide them through tough life decisions is why he decided to enter into the elder care consulting field. Having to find safe and affordable living situations for both his parents, and former in-laws, Jack has a first-hand appreciation of the challenges that face those seeking to understand their options, and ultimately make the best care decision.
A graduate of Texas A&M University in College Station, Texas is where he received his Master of Business Administration.

Contact Us Today!
As your senior care advocate let us do the homework for you! Contact us today at (936) 225-4373 to arrange for your complimentary consultation or visit our company website .