Smooth Transitions of SE Texas


Your Texas Downsizing and Moving Experts!
"Serving the Greater Houston Area"
Tel: (281) 640-3638
Certified

Licensed

Bonded

Smooth Transitions of Southeast Texas, serving the Greater Houston Area, provides individuals and families the emotional and physical assistance needed in making a change in living arrangements. We provide expert, affordable and compassionate care by assisting our clients with all aspects of moving. When seniors move, they are usually downsizing. There is more to downsizing than packing and moving boxes. These seniors will need to work with many different companies when relocating.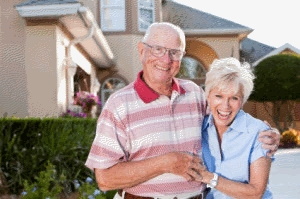 Most people only downsize one or twice, so the needed resources are not known. Anticipating the large amount of time, planning, organizing and physical work involved to move a home can often times be overwhelming and paralyzing for the senior and/or their family. This is where a Senior Move Manager can help.
When It's Time to Move
As a Senior Move Manager with the National Association of Senior Move Managers Smooth Transitions of Southeast Texas will provide you the most professional care and proven excellence in our methods and planning. Our partners and community relationships ensure a smooth transition from your current home to your new home. We oversee every single step, and we are bonded and insured to give you the peace of mind that everything will be taken care of with the utmost care.
When It's Time to Downsize
Every situation and family is different. At Smooth Transitions of Southeast Texas, we are here to help you navigate this difficult move as smoothly as possible. Whether you just need direction for you and your family to do it yourselves, or you need the complete caring transition provided by our professionals, we are here for you.
Whether you just need guidance, or complete management, we are here to help you with this monumental change we help make your move a SMOOTH TRANSITION...
We thoughtfully sort and decide what to keep, sell, donate, or recycle.

We sort, scan, and shred documents.

We show how the new home will have the same heart.

We help get treasures to loved ones.

We organize and clear out the old home.

We work with Real Estate professionals to prepare the home for sale.
Our licensed, bonded, and professional estate auction, sales, and donation team will help you liquidate your estate. Helping you identify the items to sell and their value, those to donate for the tax benefit, and those that should be responsibly disposed.
Even if you don't use Smooth Transitions to declutter, pack, and unpack, we are still available to do a final cleanout of the home. Cleanouts Include:
Thoroughly cleaning all bathroom surfaces
Thoroughly cleaning all kitchen appliances, countertops, and wiping inside of cabinets
Vacumming, sweeping, and mopping
Handing the keys over to the selling agent
Setting Up Your New Home
At Smooth Transitions of Southeast Texas our attention to detail while planning how to set-up your next home will ensure that it includes the Same Heart. New Home.

Pre-placement floor plans to confirm your favorite furniture pieces are used effeciently
Setting up your precious treasures in the new home just like they were set-up in your prior home - down to the grandchild's artwork on the refrigerator
It is our job to ensure that no matter where your feet land, that the heart of your home arrives with you. Whether you are downsizing from a mansion to a 1 bedroom apartment, or simply moving from one community unit to another, we can help you:
Plan your transition to ensure it is quick and painless
Sort your treasures and belongings into what to keep, disperse, sell, donate, or recycle/responsibly dispose
Pack your items professionally and carefully
Move all your items to your new home
Unpack your items
Setup your new home from making your bed to programming your TV remote
Disperse treasured assets you can't bring to family and friends
Sell items via an online auction or estate sale to help offset your cost to transition
Donate items to your charity of choice and ensure you or family can use the tax deduction
Clean your previous home and make it ready for sale
Switch utilities from one address to another
And much more...
Helping With Aging-in-Place
Smooth Transitions of Southeast Texas can help you with aging in place.
Age-in-place simply means that you will be remaining in your own home for the later years of your life; not moving into a smaller home, assisted living, retirement community, etc. When your next home is your current home we can help you ready it for the next phase in your life.
Planning ahead is hard because you never know how your needs might change. The first step is to think about the kinds of help you might want in the near future. Maybe you live alone, so there is no one living in your home who is available to help you. Maybe you don't need help right now, but you live with a spouse or family member who does. Everyone has a different situation. Smooth Transitions of Southeast Texas can help...
Declutter to remove hazards
Prepare a first floor room for a bedroom
Organizing kitchens to allow them to be more accessible
Improve the functionality of your bathroom
Through our partner network add accessibility ramps
Floor Planning Services to Make Your New Home, Yours
Complimentary Consultation...
Since each client is unique, we provide a complimentary 1-hour intitial consultation. We will view your home, listen to your desires, help you evaluate your needs, and design a proposal that fits your goals. A no obligation, good faith estimate will be provided to you as part of the proposal. Fees are based on an hourly rate and expenses will vary dependent upon services selected.
We can come to your home and work with you to determine your goals and what is important to you. We can share our insights that can help you move the essence and contents of your home. If you would like our help we can provide you with an estimate right there.
Contact Us Today!
If you are already thinking about senior moving and downsizing options and solutions, contact Smooth Transitions of Southeast Texas today at (281) 640-3638, or complete the Request for Information form below.