Apartments for Seniors on Limited Incomes
Find Texas Affordable Senior Apartments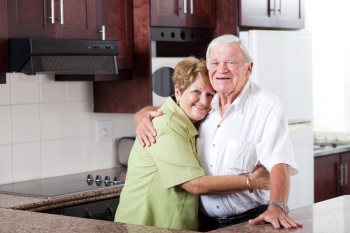 Affordable Senior Apartments which have 'income guidelines apply' are simply apartments priced to fit most budgets of older adults on fixed incomes. In exchange, all or a portion of the apartments are set aside for low- or fixed-income tenants. Your eligible income and your rent will be based on the average income for the area where you live. Many LIHTC properties are operated as 55+ or 62+ communities, or senior apartments.

Many older adults live on limited incomes, therefore, finding a nice, clean, and safe apartment community that fits within their budget is essential. Many apartment communities offer lovely apartments that seniors find most affordable that do not have any 'income guidelines'. They are simply apartments priced to fit most budgets of older adults.

Then there are senior apartments that fall under the the Housing Tax Credit (HTC) Program, which is not a subsidy program, but does have strict 'income restrictions and guidelines" they must follow when leasing. Each community has their own set of income guidelines so you need to ask.

The HTC program is the primary means of directing private capital towards the creation of affordable rental housing. The tax credits provide developers of low income rental housing with a benefit, which is usually sold to an investor and used to offset a portion of their federal tax liability, in exchange for the production of affordable rental housing.

The value associated with the tax credits allows residences in HTC developments to be leased to qualified persons at rents that are often below market rates. The HTC program only addresses Federal taxes; HTC developments pay the normal state and local property and sales taxes unless they are specifically granted abatement by the local taxing jurisdiction.

Housing Tax Credits are awarded annually by the Texas Department of Housing and Community Affairs. Since there are many more applicants than there are available tax credits, the TDHCA utilizes a competitive process in which all applicants are given a score based on the quality of their product, amenities offered, local support, and other factors. This process is very competitive, and only a fraction of those applying for HTC will actually receive an allocation.



A major difference between residents in subsidized housing, versus residents in an HTC community, is that HTC residents pay their own rent, and are subject to income verification and credit checks to ensure that they can pay the rent.



Additionally, prospective residents must submit to a criminal history check. An additional requirement of the HTC program which benefits local residents comes in the form of units that are more accessible to the disabled. In addition to making all ground-floor units adaptable for people with disabilities, a minimum of 5% of units are fully outfitted for those with mobility impairments (typically wheelchair-bound) and an additional 2% of units are equipped for those with hearing or visual impairment.
This is especially important in smaller communities where these resources often do not currently exist.


Income Guidelines vs. Variable Pricing Structure
Income Guidelines apply to affordable housing which can vary from 30 – 40 -50 - 60% of the area median income in the specific city in which to property is built. You need to determine which property and then that city has its federally established guidelines, for which your monthly income cannot exceed a certain amount, based on HH of 1 person or 2 persons or 3 persons.

Variable Pricing Structure meets the needs of BOTH affordable housing and market rate apartments that are offered on the same property. Market Rate units have no maximum income guidelines, and usually have upgrades (marble counter, upgraded sinks, tubs, hardware etc..) Be sure to check with the property you're considering as they can give you the specific guidelines for "affordable" or determine if market rate is your best option.
Texas tax credit apartments may only be claimed on the units that have been set-aside for participation under this program. It is possible, but not required, for development owners to set aside one-hundred percent (100%) of any development for consideration under the tax credit program and in doing so claim the maximum amount of tax credits eligible for the development.