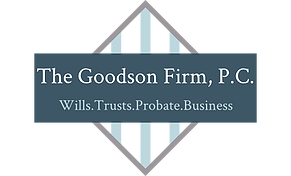 TX Lic #24079753
Leigh Hunt Goodson, J.D., L.L.M
115 W. Ferguson St. | Tyler, TX 75702
Tel: (903) 630-9174
s Succession Planning needs.
The Goodson Firm, P.C. is a Boutique Law Firm located in downtown Tyler, TX. A boutique law firm is a collection of attorneys typically organized in a limited liability partnership or professional corporation specializing in a niche area of law practice. Attorneys in boutique law firms are experts in their fields.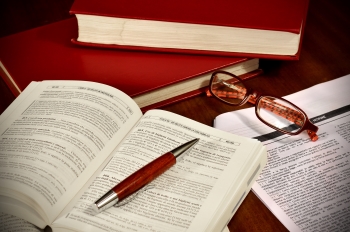 The Goodson Firm can assist you with Estate Planning, Probate, Guardianship, Special Needs Planning. We also specialize in Business Planning to assist you with Trademark Protection, Business Formation & Business Succession Planning needs.
Practice Areas

Elder law is becoming more important as baby boomers approach their golden years. Elder law is a distinct practice, designed to help the elderly with issues they face, such as nursing home issues, Medicaid planning and division of assets, health care planning, estate planning, and guardianship.
Comprehensive estate planning covers nearly every aspect of life. It begins with protecting yourself and your personal dignity, and extends to protecting your loved ones and your hard-earned assets.
Probate and estate administration are the processes through which estate assets are transferred after death. Assets to be transferred under terms of a will must go through probate.
"Guardianship" grants an individual legal authority to manage the affairs of a loved one who is unable to make their own decisions due to physical or mental incapacitation.
A special needs trust is a powerful legal tool that can help protect the financial interests of a child with special needs. One of the main benefits of a special needs trust is that it allows parents or caregivers to access money now to care for a child with special needs, without affecting the child's eligibility for Medicaid and other government benefits in the future.
Planning for how you will exit from your business should be an integral part of your estate and retirement planning. Proper planning now can provide you with retirement income, reduced income and estate taxes, and even let you benefit a charity if you so choose, regardless of whether you transfer your business to family members, to employees, or to an outside buyer.
Leigh Hunt Goodson, J.D., L.L.M / Owner-Principle
Attorney Leigh Hunt Goodson hold a Master of Laws (L.L.M.) Degree and Juris Doctor degree (J.D.) which is a graduate-entry professional degree in law and one of several Doctor of Law degrees.
Attorney Goodson is a member of the following professional organizations: Women in Tyler Smith County Bar Association Board of Directors Women and the Law Section, State Bar of Texas, East Texas Estate Planning Council, Smith County Bar Association, and Smith County Bar Association.
Education
Golden Gate University, School of Law
Master of Laws (LLM) Taxation
2010 – 2012

Golden Gate University, School of Law
JD, Taxation: Estate Planning: Family Law
2007 – 2010
Activities and Societies: Cali Award Winner - Comparative Corporate Law, Social Chair
SBA Board 2010, President of the International Law Society, Historian of Phi Delta Phi
Université Paris X Nanterre
Certificate in Comparative Law, Summer Program Comparative Law
2008-2008
Contact Us
We value a personal relationship with you. Please give us a call us at (903) 630-9174 or to our Dallas office (by appt. only) at (903) 630-9174 or complete the Request for Information form below.
Dallas Office: - By Appointment Only
2911 Turtle Creek Blvd., Suite 300
Dallas, TX 75219
Tel: (903) 630-9174