Senior Movers | Downsizing | Estate Sales
Allen | Dallas | Frisco | McKinney | Plano
PRIVATE PAY ONLY
Tel: (972) 208-1300

At We Muv U, our professional move managers understand the range of emotions that go along with the transition of rightsizing a lifetime of collected possessions in preparation for the move. We proudly serve Allen, Dallas, Frisco, McKinney, Plano and all surrounding areas.
We Muv U is a unique senior move management company in that we own our own trucks, and have a staff of full-time movers, with several years of experience with our company. We also offer downsizing and estate sale assistance. Estate sales are based on a split percentage dependent on client level of involvement.
We Muv U is licensed insured and bonded. All employees are uniformed, drug tested and background checked.
We Muv U Senior Moving Services Includes:

1. 26 ft box truck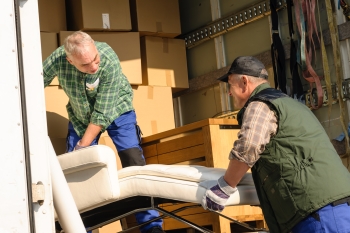 2. Wrap / Pad Furniture
3. Protection for Doors, Corners, Floors, Stairs, and Walls
4. Load Designated Items
5. Transport Items to New Location
6. Unload Items
7. Place Furniture and Boxes in Designated Locations
8. Remove Wrapping / Pads from Furniture

Service Costs:
• 2 men - $100 per hour
• 3 men - $120 per hour

• $55 Material Charge
• $65 Trip Charge
• Time starts when we arrive and ends when we complete the move
HOW WE CAN HELP YOU...
Before your move
Plan, schedule and coordinate your move
Create a plan of action and a schedule that is realistic and comfortable
Create space planning for your new home
Organize personal belongings - S.O.R.T (Sell, Offer, Retain, Toss)
Protect important documents (wills, trusts and insurance documents)
Preserve your family heirlooms, photos and videos
Schedule and oversee packing and moving
Change utilities and address
Assist in purchasing new household items/furniture for your new home
During your move
Resolve any issues that arise
Setup your new home so that you're comfortable
Ensure the correct furniture placement at your new home
Unpack and place everything in the appropriate place
Remove used boxes and packing supplies
Make beds, hang pictures, reconnect electronics and set clocks
After your move we will:
Assist your realtor in preparing your former home for sale
Assemble and supervise contractors
Coordinate any remodeling, renovation, and/or repairs
Move out clean/carpet cleaning» Before your move
Contact Us Today!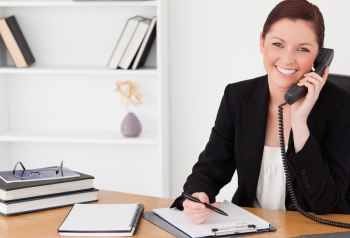 We Muv U can provide insurance information upon request. We Muv U is also a member of the American Moving and Storage Association (AMSA).
Whether you're ready to move or just have a few questions about our process, our Senior Move Division Managers are ready to talk to you.
Please give us a call at (972) 208-1300, Toll Free: (855) 933.8872 or complete the Request for Information form below.
TXDMV # 006790092C | USDOT # 2479764
Headquarters
910 10th Street Suite #800
Plano, TX 75074