1400 8th Street, Suite 5B | Bay City, TX 77414
Tel: (979) 318-5079 {Map}

Houston Office
4201 FM 1960 Road West, Suite 232
Houston, TX 77068 {Map}
The Law Office of Whitney L. Thompson, PLLC can assist you with Estate Planning and Probate, Special Needs Planning, Guardianship, and Medicaid Planning throughout Houston and surrounding areas. We provide legal services in the Texas counties of Brazoria, Fort Bend, Harris, Matagorda, Montgomery and Wharton.
Attorney Thompson is an experienced attorney with a demonstrated history of working in the law practice industry. Skilled in Legal Assistance, Guardianship, Probate and Family Law. Attorney Thompson is a strong legal professional who graduated from Thurgood Marshall School of Law.
Planning for Health of Loved Ones

If you're concerned for the health of elderly parents or relatives, it's important to plan out their short-term and long-term care. Planning for disability or End-of-Life care can seem like a negative conversation but it is necessary in the case that an elderly person becomes incapacitated or terminally ill.
We can help arrange:
Advanced medical directives
Hospice care
Nursing home or assisted living care
Pain and symptom management
Life support wishes
Asset protection
Wealth management
Government resources and benefits for help in paying medical expenses

Estate Planning & Probate

An estate plan may be the last thing on your mind, especially if you're young. Our focus, rightfully, is in the present moment. So we hesitate to think about how our family will fare in the case of an emergency or accident.

Estate plans are not just for the ultra wealthy. They are for anyone that has assets (no matter how modest) or loved ones to think about. An estate plan is essentially an instruction manual for your belongings and family in the event of your passing or in the case you become disabled. Without it, the state decides who or what takes control of your assets.

Probate happens after the fact. It's the court process of recognizing a person's death and ensuring the correct distribution of assets. The person who is named the "executor" or "personal representative" of a will needs to file for probate. An experienced lawyer can make the process as seamless as possible.

Regardless of what stage of life you're at, estate planning is a wise choice to give you peace of mind. And if you're on the receiving end of an estate plan, filing for probate can be a dizzying task. Luckily, the legal team at Whitney Thompson Law guides you through every step.

Special Needs Planning



An estate plan for your special needs child must cover their future so they can be cared for when you're not there. Note that not all special needs children will need someone else to make decisions for them. But in the case that your child does, we can help you:
Maximize the government resources and benefits your child can receive
Create a Special Needs trust
Put together an inheritance that will help pay for their future medical expenses
Designate guardianship when your child turns 18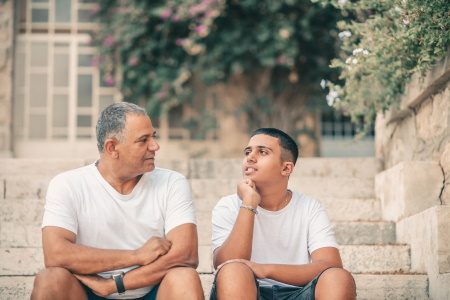 Guardianship

Guardianship is the legal vehicle utilized to provide parents of children with special needs the ability to continue to make decisions for their child when the child transitions into adulthood. If you are the parent to a special needs child who is turning 18 soon, it is normal to worry about their future. You're likely thinking of what will happen once you pass. Who will care for them when you're not there?

Similarly, guardianship is the appropriate vehicle when you are responsible for an aging parent, grandparent or family member who lacks capacity to make decisions for themselves. Their incapacity may be related to their struggle with dementia or medical condition that has rendered them incapacitated.

As the guardian of the person and/or estate, you or your designated appointee will make decisions for your loved ones' person or financial affairs. While there are limits to what a guardian can do, they can help:
Pay bills
Manage money
Make healthcare decisions

Medicaid Planning

Is your family member looking for long-term care or treatment? Are you concerned about depleting assets to pay for care? Medicaid is a viable option. To be eligible, however, you must fall under a particular income and asset level.

Whether you need crisis planning for medicaid or proactive planning for future medicaid utilization, our office can assist. Reach out to our legal team today for help determining eligibility and taking the actions to receive Medicaid.
Attorney Whitney L. Thompson
Owner/Founding Member
As a Licensed Attorney, I have spent most of my career helping and representing individuals with Child Support, Divorce, Guardianship, Probate, and Estate Planning challenges. I began this work early on as a law student at Thurgood Marshall School of Law, advocating for residents in the school's Wills, Probate, and Guardianship clinic.
I was the first member of my family to graduate from college and a first-generation woman entrepreneur. I understand how challenging it can feel when you're climbing a steep mountain toward your goals, but I'm here to tell you that you've got this.
When you're in the middle of a legal dispute with your family, it can feel hopeless. Whether you're facing a divorce, fighting for your children's custody, or dealing with a disagreement over a will, the situation becomes emotional. Having a compassionate attorney to guide you and protect your rights can help protect you from making costly mistakes.
My courtroom experience has taught me the importance of proper planning to avoid costly legal battles down the road. You may be in love, but having a prenuptial agreement is a smart investment. You may be young, but having an estate plan can protect your family from unexpected tax obligations. And when your kids go off to college, if you still want to be involved in their medical decisions, then you'll need to create a medical power of attorney. Simple steps now can save a great deal of pain and heartache later.
Contact Us Today!

Whatever your family situation, no question is too small. I will provide you with direct feedback and an honest assessment. For assistance or more information, contact the The Law Office of Whitney L. Thompson, PLLC today at (979) 318-5079 (Bay City Office) or 281-214-0173 (Houston Office) or complete our Request for Information form below.