Home modifications are physical changes made to one's home to accommodate the changing needs of the elderly or the disabled so they can safely age in place and remain in their home
As we age, our mobility and physical strength diminish and many aspects of a home that were once functional become difficult. Home modifications can range from simple changes, like replacing doorknobs with pull handles, to major structural projects such as installing a wheelchair ramp.
Most people would prefer to grow old while staying comfortable and independent in their own homes to 'age in place'. However, many people wind up selling their homes and moving into some form of assisted living often despite their wishes. One reason for this is that modern American homes are rarely designed with seniors in mind.
As people age, even navigating stairs or getting into a bathtub can be a dangerous experience. Without special adjustments to accommodate changing needs, familiar and comfortable homes can become death traps.
However, it's possible to make your home safer and increase the chances you'll be able to age in place. Aging in place remodeling projects have become big business and could be a good idea for your home. Here are a few things to think about.
How to Choose a Contractor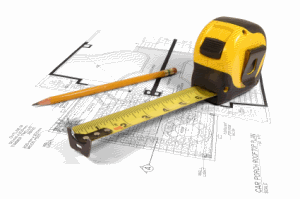 Not all contractors have experience in remodeling a home to make it safer for seniors. Ask your local hospital, health care agency or friends who have undergone similar remodeling efforts OR go online to FIND A CONTRACTOR with specific experience in this senior home safety modifications.
Find small things you can do to make your home safer. While a more extensive remodeling project is definitely important to consider, there are several things you can do at no or very little cost, without hiring a contractor.
Modifications Can Make Homes Safer.
Suggestions include...
Exterior
Make sure you have a low-maintenance yard that doesn't require a lot of physical work to keep up.
Green yards full of fast-growing plants should be replaced with something that doesn't require a lot of upkeep, such as a rock garden, edible foods, native grasses, and flowers, shrubs, and trees that are easy to keep up.
The exterior of the house should be something that doesn't require a lot of paint to keep up, such as vinyl.