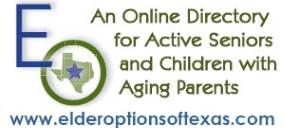 Find Hospice / Palliative Care:

Hospice and Palliative Care
Differences: Hospice vs. Palliative


Both palliative care and hospice care provide comfort. But palliative care can begin at diagnosis, and at the same time as treatment. Palliative care is an interdisciplinary approach to specialized medical and nursing care for people with life-limiting illnesses. It focuses on providing relief from the symptoms, pain, physical stress, and mental stress at any stage of illness.
Find Hospice / Palliative Care:
Allen, Amarillo, Austin, Buda, Cedar Park
Fort Worth, Georgetown,
Houston
,
Kyle
Leander
,
Pflugerville
, Round Rock
San Antonio,
San Marcos
Hospice care begins after treatment of the disease is stopped and when it is clear that the person is not going to survive the illness. At the center of hospice and palliative care is the belief that each of us has the right to die pain-free and with dignity, and that our families will receive the necessary support to allow us to do so. The hospice team provides care to patients in their own home or a home-like setting regardless of the patientís age or ability to pay.


What is Hospice Care?
Hospice care affirms life and views death as a natural process. Considered to be the model for quality, compassionate care for people facing a life-limiting illness or injury, hospice care involve a team-oriented approach to expert medical care, pain management, and emotional and spiritual support expressly tailored to the patient's needs and wishes. Support is provided to the patient' s loved ones as well.




Hospice and palliative care is a covered under Medicare Part A.

Most insurance companies have hospice benefits.Check your policy or with your local agent to determine the provisions of your policy.
The goal of hospice care
is to enable you to have an alert, pain-free life Ö to live each day as fully as possible.

Video: When to Begin Hospice
How does Hospice work?

Typically, a family member serves as the primary caregiver and, when appropriate, helps make decisions for the terminally ill individua. Members of the hospice staff make regular visits to assess the patient and provide additional are or other services. Hospice staff is on-call 24 hours a day, seven days a week.
The hospice team develops a care plan that meets each patient's individual needs for pain management and symptom control. The team usually consists of:
The patient' s personal physician;
Hospice physician (or medical director);
Nurses;
Home health aides;
Social workers;
Clergy or other counselors
Trained volunteers; and
Speech, physical, and occupational therapists, if needed.
Hospice Team Responsibilities
Manages the patientís pain and symptoms;
Assists the patient with the emotional and psychosocial and spiritual aspects of dying;
Provides needed drugs, medical supplies, and equipment;
Coaches the family on how to care for the patient;
Delivers special services like speech and physical therapy when needed;
Makes short-term inpatient care available when pain or symptoms become too difficult to manage at home, or the caregiver needs respite time; and
Provides bereavement care and counseling to surviving family and friends.
Hospice focuses on caring, not curing and, in most cases, care is provided in the patient's home. Hospice care also is provided in freestanding hospice centers, hospitals, and nursing homes and other long-term care facilities.

Hospice services are available to patients of any age, religion, race, or illness. Hospice care is covered under Medicare, Medicaid, most private insurance plans, HMOs, and other managed care organizations. Source:
National Hospice and Palliative Care Organization
.
Related Articles:
Home | About | Advertise | Articles | Site Map | Privacy Policy
DISCLAIMER: Links to other websites or references to products, services or publications do not imply the endorsement or approval of such websites, products, services or publications by Elder Options of Texas. The determination of the need for senior care services and the choice of a facility is an extremely important decision. Please make your own independent investigation.