Children With Aging Parents
Tips and Suggestions to Help Along the Way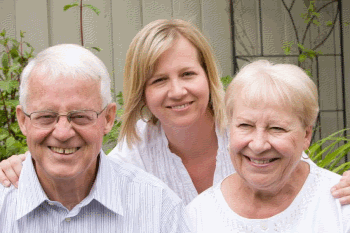 As our parent age and health changes or sadly death occurs, it's stressful enough dealing with everything at hand, let alone tending to their affairs. The following are suggestions to think about, to implement, and to discuss with your parents and/or siblings. Hopefully, everyone will be willing to work with one another. Sadly, if not, that's a whole other article page.
Suggestion #1 - Plan and Prepare!
Don't wait. Start now. Once a parent turns 80 that's a good time to start. There is so much to do that the sooner you start getting things organized, the better.
Are you an only child? If so, it will be a easier (but more time consuming) as you won't have other siblings to contend with. And often when there are siblings, the taking on of one's parents falls in the lap of one. In a perfect world, all the siblings would get together, discuss, plan and implement without incident. However, that rarely happens. It's suggested to find out now, whose on board and who is not, so you know where you stand.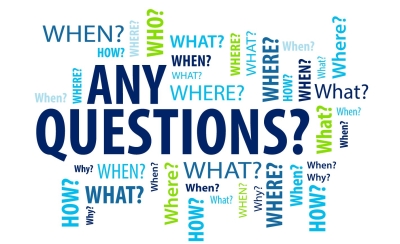 Suggestion #2 - Know what medications they take and who their doctors are.
Get with your parents regarding all the medications they take, including dosages, and how many times a day they take them.
Also, list any allergies if applicable. List them on a form of some sort that can easily be saved and updated as needed.
Additionally, add to this list ALL their doctors,phone numbers and addresses, and their Medicare ID# if applicable, and store on your computer or phone for quick and easily access. If they are not on Medicare yet be sure you have a copy of their health insurance card in your wallet.

Every six months email or snail mail the list to your parent(s) or if you live near by, update the list in person. Should an emergency arise, you will then have immediate access to provide that vital information to the EMS and Emergency Room personnel as well their Medicare ID#.
Suggestion #3 - Know they neighbor
If possible, meet one or two of your parents neighbors and see if they would agree to be your 'eyes and ears' especially if you live out of town. Make sure they have all your contact numbers and you have theirs.
In the event you can't get ahold of your parents, you could hopefully call them to check on them. If there is not a neighbor you can count on, you can always call your local police and ask them to do a wellness check if you are unable to reach them over a extended period of time, especially if they have a medical condition.
Suggestion #4 - Household Accounts
Have a list of their bills such as credit cards, utilities, mortgage payment or rental, etc. with all the account numbers, and how the name reads on everything. Should they be hospitalized, or sadly pass away, contacting these companies to make whatever arrangements needed to be made, so much easier.
Suggestion #5 - Banking & Finances
Talk to your parents about their finances, what banks do they bank at, would they feel comfortable putting you on their account so you can manage affairs if the need arises.
Suggestion #6 - Staying in Touch
Skyping is an excellent way to see they look as well as giving everyone an opporutnity to visit with one another.
Calling is always nice but you can't see how they physically look. How many times when we call and ask "so how are you doing" we hear "oh, I'm fine". But are they? It doesn't take anytime at all to set up their computer up Skype and best part, it's FREE.
I hope you find these suggestions helpful. Check back often as I'll be adding more. In the meantime, if you have any questions or comments, please feel free to reach out to me at contact@elderoptionsoftexas.com
Thank you!
Cheryl Culbertson
Owner/Founder - Elder Options of Texas