Dental care is excluded from Medicare coverage. Medicare does not cover dental services that you need primarily for the health of your teeth. Here are resources that could help the cost.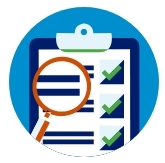 Losing your teeth is not part of growing older, but for many seniors, itís a reality. For a variety of reasons, our older population is at a disproportionate risk for oral health problems. Preserving your health as you age may seem like a daunting task. However, dental health among older adults has improved in the last 50 years.
Preventative oral health is paramount to maintaining your dental health among the elderly. overall health. Although aging can make oral hygiene more difficult, there are many steps you can take to ensure proper elderly dental care. Here are some of the main issues:
Loss of dental coverage after retiring
Medicare doesnít cover most dental work
Medicaid coverage varies by state and is limited
Canít afford out-of-pocket dental expenses
Inadequate nutrition because of dry mouth, soreness, tooth loss
Dry mouth from medications can lead to cavities and gun disease
Supplemental dental coverage is limited
Lack of transportation for regular dental visits
Lack of access/poor care living in nursing homes
Poor oral health can lead to serious health issues
Comman Elderly Dental Problems
As you age, there are many oral health problems that may plague you. Tooth loss can occur due to lack of proper dental hygiene. Diabetes and cancer are two health conditions that can contribute to poor oral health in seniors. Medications for various health problems can also cause dental problems, such as dry mouth. This condition can contribute to the development of periodontitis and cavities.
The 2000 Surgeon General's report, Oral Health in America, has called attention to the connection between oral health and overall health. The report states that, if left untreated, poor oral health is a "silent X-factor promoting the onset of life-threatening diseases which are responsible for the deaths of millions of Americans each year."