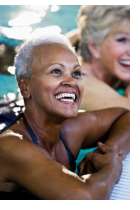 Elder Options of Texas is an online directory of Texas senior services, home care providers and more. Our Texas senior site makes it very easy to find the Texas senior services you're looking for. You can search by a specific Texas city using our searchable database above or by any Texas Region
You'll find our senior BLOG features the latest up-to-date information directly affecting older Texans and their elder loved ones today.
With Texas having approximately 2.7 million caregivers, 5.2 million baby boomers and 3.7 million persons over the age of 60, Elder Options of Texas is meeting the needs of aging Texans by being the ONLY web site of its kind that specializes exclusively in the state of Texas.
We make it fast and easy to find the Texas senior services, products and resources you're searching for including: