Elder Options of Texas is an online senior care and housing directory. Our Texas senior site is meeting the needs of aging Texans by being their online source for finding senior home care services, housing options, home health care and more either for themselves or an elder loved one.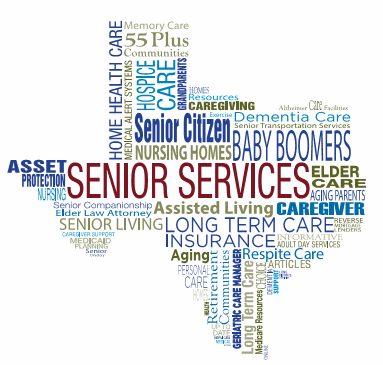 You can search by a specific Texas city above in combination with a service category, or by Texas region.
In 2010 there were 3.8 million people in Texas age 60 and older who made up approximately 15 percent of the total Texas population of 25 million. This group is one of the fastest growing populations in Texas and is expected to more than triple between 2010 and 2050.
There is an estimated 3.1 million caregivers in Texas with Texas being the 7th most popular state for retirement.
As the only online senior directory of its kind specializing exclusively in the state, Elder Options of Texas features what seniors, baby boomers and caregivers are searching for which includes the following service categories: