According to the latest statistics from the U.S. Census Bureau nearly 13% of the U.S. population is over the age of 65. This percentage is expected to grow to nearly 20% over the next 30 years. With such a large number of the population aging, Gerontology has become a popular area of study.
In many cases, people who are aging are alone, and look to their medical professionals and care takers as friends and companions.
Working with them provides and emotional fulfillment in addition to a professional one. Careers in the field of gerontology and aging are growing, and job opportunities are easy to find. If you choose gerontology, you'll be embarking on a career that is secure and fulfilling.
Gerontology is multidisciplinary and is concerned with physical, mental, and social aspects and implications of aging. Geriatrics is a medical specialty focused on care and treatment of older persons
Fastest Growing Careers in Gerontology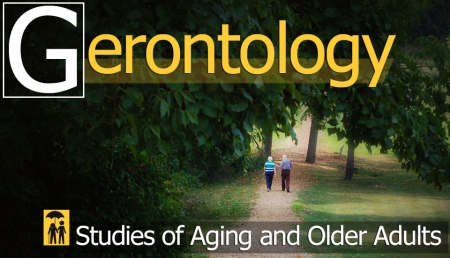 Yes, Americans are getting older. But that creates opportunities for baby boomers looking for a second career. Careers in aging are not the next big thing. They are the new big thing. People are living longer and the number of older adults is increasing, along with the diversity of their needs and interests. In addition to this growth, many states predict dramatic workforce shortages in industries that provide services to our aging population.
Studying gerontology and aging and geriatric research is beneficial for many careers, including but not limited to:
Assisted living directors
Elder law attorneys
Eldercare specialists
Gerontologists
Directors of nursing
Nurses
Physical therapists
Social workers
Speech therapists