To an untrained ear, the terms "home health care" and "non-medical in-home care" can sound awfully similar. Because it's easy for clients and patients to mistake one for the other, you may need to help them understand the differences in terms of when each type of care may be needed, costs involved and resources available so they can make informed care decisions.
What is Home Health Care?
Home health care refers to care provided in the home by a licensed medical professional, such as a nurse or physical therapist. Generally, home health professionals are only authorized to perform the tasks prescribed by the senior's physician.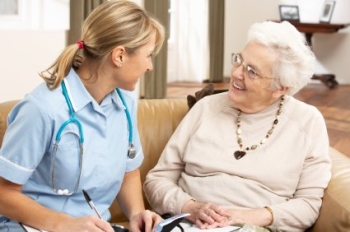 Here are just a few types of medical care that fall under the home health category:
Occupational Therapy

Wound Care

Mobility Training

Pain Management

IV Therapy / Injections
Does Medicare cover home health care?
Medicare Part A and/or Part B may help pay for your home health care if these conditions apply to you:

1) You're under the care of a doctor who accepts Medicare assignment.
2) You're homebound, which means you need help or special medical equipment such as a wheelchair to leave home. Homebound can mean that your doctor believes leaving your home could be harmful to your health and very difficult. Your doctor must certify that you're homebound.
3) Your doctor orders home health care for you, certifying that you need in-home health care because you're homebound and need intermittent (not continuous) skilled care. Your health-care provider must create a care plan for you.
4) Your health-care provider has to meet face-to-face with you, confirming that you need home health care.
5) You receive your care from a Medicare-certified home health agency. Medicare typically pays 100% of the Medicare-approved amount for covered skilled nursing and therapy services and 80% of the Medicare-approved amount for covered durable medical equipment.

Home Care - What Is Non Medical In-Home Care?
Non-medical in-home care, also known as custodial care, focuses on helping seniors with the daily activities they need to engage in life and remain safe and healthy. Family members or professional caregivers who do not have a medical license generally can perform these tasks.
Non medical in home care (aka custodial care) does not involve medical care; it is usually provided by professional caregivers without a medical license, although it can also be provided by family members. Medicare doesn't cover custodial care (Non-Medical In-Home Care) when it's the only kind of care you need.
Hourly rates for home care vary by as much as 50% even in the same state or town. Nationwide in 2018, the average cost for non-medical home care is $20.50 per hour with the state averages ranging from $15 - $27.50 per hour. It should be noted that these are average costs from home care agencies.
SEE: In-Home Care Payment Options
The following care tasks are just a few examples of non-medical in-home care services:


Bathing
Transferring
Toileting
Continence
Medication Management

Companionship

Meal Preparation
Light Housekeeping
Transportation (doctor appt. shopping, etc.)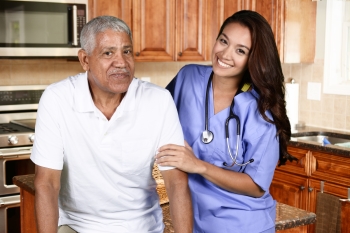 What Medicare Pays
Neither Medicare Part A, Medicare Part B, nor a Medicare Part C Medicare Advantage plan pays anything for custodial care services.

Important: Regardless of the rules regarding any particular type of care, in order for Medicare Part A, Medicare Part B, or a Medicare Part C plan to provide coverage, the care must meet two basic requirements:

1) The care must be "medically necessary." This means that it must be ordered or prescribed by a licensed physician or other authorized medical provider, and that Medicare (or a Medicare Part C plan) agrees that the care is necessary and proper.
2) The care must be performed or delivered by a healthcare provider who participates in Medicare.
Related Articles: