What is Non Medical In-Home Care?
Senior home care, also referred to as non medical in-home care, is designed to help people with Activities of Daily Living (ADLs) such as dressing, bathing, and meal preparation so they can continue to live in the comfort of home...things like laundry, light housekeeping, and bathing, so that you can focus on being a family rather than a caretaker.
Find Texas Non Medical In-Home Care Providers:
Arlington, Austin, Cedar Park, Cypress, Dallas
Fort Worth, Fredericksburg, Georgetown, Grapevine
Houston, Irving, Kemah, Plano, Round Rock
Richardson, San Antonio, The Woodlands, Weatherford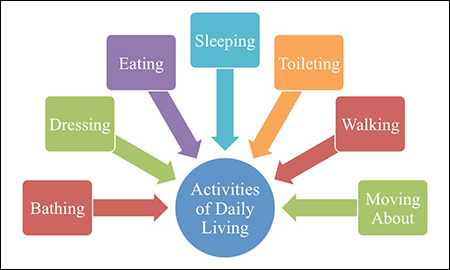 Helping seniors stay at home to 'age in place' is the wish for most. And with non medical in-home care, seniors and those with special needs, are able to do so vs. moving to a care facility.
Benefits of Hiring a Caregiver
Many seniors could benefit by hiring a caregiver to assist them with home care services in their home. Home care can include both professional and informal support networks such as family, neighbors, and friends. These individuals work together to meet your family's needs. Non-medical home care in particular means that caregivers do not handle skilled care like administering shots or tending wounds.
Non medical in-home care can also include: homemaker services (such as light housekeeping), companionship, card playing, taking walks, or simply reminiscing.
In-home care can provided much needed caregiver respite relief for family caregivers, transportation to the doctors, medication reminders, activities and more may also provided offering the caregiver with a much needed break.
If a patient needs only "non medical" home care and assistance (also known as custodial care), such as help with eating, dressing, walking, meal preparation, and housekeeping, Medicare does not cover it.
Medicare DOES NOT Cover the Following:
Personal care (custodial care) such as bathing, dressing, and other activities of daily living (ADL's).
Homemaker services such as cleaning, laundry, shopping and preparing meals.
24-hour-a-day care.
Home-delivered meals
Medicare Part A (Hospital Insurance) may cover care in a certified skilled nursing facility (SNF) if it's medically necessary for you to have skilled nursing care (like changing sterile dressings). However, most nursing home care is custodial care, like help with bathing or dressing. Medicare doesn't cover custodial care when it's the only kind of care you need.
Trained and experienced caregivers can provide in home care wherever 'home is' including a personal residence, assisted living facility, nursing home or hospital. Most offer specialized training in caring for individuals with Alzheimer's or Parkinson's as well as Hospice.
The following 3 min. video is a MUST SEE to help understand how valuable non medical in home care is to senior who want to remain in their home and as independent as possible.