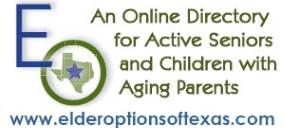 Find a Texas Elder Law Attorney:
Texas Medicaid Eligibility Requirements Q&A
Qualifying for Nursing Care Through Medicaid
By: Clyde Farrell of Farrell & Pak PLLC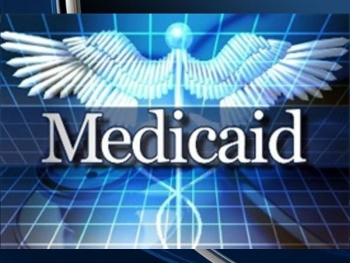 QUESTION:
What are Medicaid eligibility requirements?
ANSWER:
An unmarried person must have less then $2,000 in countable assets. They don't count your home, except to the extent its equity value exceeds $560,000, or personal and household goods, or one vehicle of any value, and certain other items.

A married couple can have more—sometimes much more. There's no limit to the value of an exempt home of a married couple. In most cases a couple must spend down half the countable assets they own. However, they may be able to keep all they have if their incomes together total less than about $3,000.

The limit on countable income is $2,205 per month. However, that can always be avoided by running your income through a trust called a Qualified Income Trust or Miller Trust.
If both spouses live in a nursing home on Medicaid, the same exemptions as for unmarried people apply, and the couple can have no more than $3,000 in total countable resources.

If both spouses live in a nursing home but only one is on Medicaid, the one not on Medicaid can have unlimited income and resources--including even resources transferred (without penalty) from the spouse on Medicaid.
QUESTION:
Can a person become eligible for Medicaid by giving away their property?
ANSWER:
If a person transfers property for less than market value for the purpose of becoming eligible for Medicaid, they are "penalized" by being ineligible for Medicaid for about a month for every $5,000 given away. So for example if you sell your car worth $10,000 to your son for $5,000, you will be ineligible for Medicaid for one month. And that month will not even begin to run until you otherwise would have qualified for Medicaid. You actually have to be in a nursing home, apply for Medicaid and get denied, just to start the clock running.
However, Medicaid "looks back" at gifts only if they are made within 60 months of the month of application. If you wait more than that 60-month period to apply, you won't even have to disclose the gift.
QUESTION:
Are there any reasons not to give away property to become eligible for Medicaid?
ANSWER:
The decision as to whether and how to give away property to become eligible for Medicaid is usually a difficult one.
If the resources involved are sufficient to pay for the nursing home stay, transferring them may deprive you of the opportunity to stay in one of the better homes, some of which are not certified for Medicaid.
Qualifying for Medicaid almost always rules out staying in an Assisted Living Facility, which is generally more desirable if one can meet your care needs. That is--Do you really want to make Medicaid nursing home care the cheapest way of taking care of you?
Another disadvantage of Medicaid is that when the beneficiary goes to a hospital from the nursing home, they may not be able to return to the same nursing home, in the event that it fills up while they are in the hospital; and they are likely not to be able to return to the same room.

The beneficiaries of the transfer may use up the property, undergo a divorce, have it seized by creditors or die leaving it to other people, so the person making the gift does not have enough money available to pay for nursing home care during the "penalty period" of up to 60 months.
If the transfer is of property (such as real estate or stock) worth substantially more than when it was purchased, it may result in a capital gains tax liability that might have been avoided by holding the property the rest of your life. If the person giving away the property does not meet the "medical necessity" requirement (discussed below), the gift will not result in eligibility anyway-- except possibly for certain limited home care programs.
Family members may disagree as to who should receive the property; and those who "need" it most urgently may be the least capable of managing it wisely. Just as a matter of values, you may want to pay your own way as long as possible.
However--You may give away your property for any reason, as long as the transfer is not motivated to any degree by intent to qualify for Medicaid, and there should be no adverse effects on your Medicaid eligibility. For example, you can give your daughter money to pay medical bills, as long as you are not doing it (even in part) to qualify for Medicaid. Likewise, you can make certain gifts that do not create a transfer period even if they are intended to qualify you for Medicaid--such as gifts to your spouse or to your child with a disability.
However, if you presently have a need for long term care or anticipate such a need in the near future, you will have difficulty proving the transfer was not to some degree motivated by intent to qualify for Medicaid.
QUESTION:
What can one do if they have too much income for Medicaid eligibility and too little income to pay for nursing home care?
ANSWER:
This is where the Qualified Income Trust or Miller Trust will help. You can always qualify for Medicaid regardless of your income by running it through this kind of trust. Also, it may be possible to show that some kinds of income, such as the "aid and attendance" part of VA pension, does not count. I've seen families pay thousands of dollars for years because they did not know about this.
QUESTION:
If one's spouse needs to go to a nursing home, do the other spouse have to use up all of their assets before he/she will be eligible for Medicaid?
ANSWER:
The spouse at home, called a "community spouse," is entitled to keep an amount called a "protected resource amount." The starting point is to subtract from all the couple's property (community and separate) certain exempt property including homestead, household goods, personal goods, one car, etc. The property is valued as of the first day of the first month the spouse who needs Medicaid is in a nursing home. The "protected resource amount" is one-half of the remaining amount, provided it cannot (at this writing) be less than $24,180 nor more than $120,900. These figures change with inflation, usually annually.
In addition, the community spouse is allowed to keep a certain amount of countable income of the institutionalized spouse—enough necessary to provide the current "spousal needs allowance." In the year 2017, the maximum "spousal needs allowance" is 3,022.50 per month. If the combined countable incomes of both spouses (after certain deductions) exceed the "spousal needs allowance," the excess amount (to the extent it consists of income of the spouse in the nursing home) must be paid to the Medicaid program (as "copayment").
If the combined incomes of the spouses are not sufficient to provide the community spouse the full "spousal needs allowance," the couple has a right to obtain an increase in the protected resource amount sufficient to produce enough income to provide the spousal needs allowance. For example, if the spouses' combined noninvestment incomes (after the $60 per month personal needs deduction) total $2,600, the spouse at home can keep enough assets to produce an additional 3,022.50 – 2,600 = $422.50 per month, at the rate of interest being paid locally on one-year certificates of deposit. In this example, if CD's are paying 0.5% interest, the spouse at home can keep at least $1,014,000.
QUESTION:
Are there non-financial requirements for receiving Medicaid?
ANSWER:
Most Medicaid programs require that the applicant show a "medical necessity" for nursing home care. That is, the applicant must need at least LVN-level nursing care on a daily basis. A need for help with "activities of daily living," such as bathing, grooming and eating, is not sufficient in itself.
Ironically, in order to receive home care under the Medicaid "Star+Plus Waiver Program," you have to prove that what you really need is nursing home care meeting this standard. However, it is possible to qualify for home care under the "Community Care" programs without proof of "medical necessity"--just that you need a certain level of help with "activities of daily living."
QUESTION:
If one applies for Medicaid, will the government take everything I have?
ANSWER:
The Medicaid program never takes property away from anyone--at least, not during their lifetime. It just refuses to provide help until you meet the program's requirements, which means (unless there is a spouse at home) your savings are exhausted.
Under the "estate recovery" program, however, Medicaid can sometimes force sale of a Medicaid recipient's home after their lifetime. This program applies only to people who have received Medicaid benefits at or after age 55 and first qualified for Medicaid in an application filed on or after March 1, 2005. People who filed an application before that date for a Medicaid program subject to estate recovery are exempt. Also, there are some important exemptions and waiver provisions.
QUESTION:
How can a lawyer help with Medicaid planning?
ANSWER:
A lawyer can identify and implement strategies that protect property from the Medicaid estate recovery program. It is quite rare for someone who qualifies for Medicaid with the help of an attorney to have their home taken by estate recovery.
If Medicaid is needed, a lawyer can show you ways of qualifying sooner rather than later. Typically, half or more of the countable assets can be transferred and Medicaid eligibility reached in half the time; and a couple with low incomes can qualify one spouse immediately without spending down at all. But Medicaid is not for everyone. A lawyer can help you decide whether or not becoming eligible for Medicaid is right for you.

A lawyer can help you avoid small mistakes that cost big money. For example, a small life insurance policy can cost you months of eligibility if it is not dealt with before applying; and each month's delay is likely to cost $5,000 or more in nursing home expenses. Likewise, Medicaid workers sometimes make mistakes that would cost months of eligibility if you just accepted their decisions.

A lawyer can keep you from wasting your valuable time with information you don't need. We often talk with very capable people who have spent dozens of hours developing strategies that will never work, because they missed one little rule or exception to a rule. Getting a Medicaid application through is like baking a cake. If you put in all the right ingredients at just the right time, it rises and you get what you want. But if you miss one thing, it falls flat and you lose months of eligibility. Put another way--if you work really hard and get 99% of it right, the application will still be denied because of that missing 1%.
About Clyde Farrell
Clyde Farrell of Farrell & Pak PLLC represented the state of Texas as an Assistant Attorney General for ten years to enforce the laws requiring nursing homes to take good care of people. Since then, for the last 24 years, he has been helping people plan to get the best care they can in nursing homes, assisted living facilities or at home. Sometimes that involves protecting assets while qualifying for Medicaid, and sometimes it involves avoiding Medicaid. Mr. Farrell is a Certified Elder Law Attorney and a Certified Financial Planner practitioner.
About Farrell & Pak PLLC
Farrell & Pak, PLLC is a law firm in Austin, TX with a focus on helping people plan for long-term care for themselves or family members. Sometimes that involves planning for Medicaid or getting eligible for Medicaid. Sometimes it involves planning to avoid Medicaid benefits. And for almost all our clients, we draft essential legal documents like wills, trusts and powers of attorney.

And remember...the more knowledge you have the better decisions you will make.
Related Articles:
Disclaimer: Elder Options of Texas is not rendering any legal or professional advice. If legal advice is necessary the reader should consult a competent attorney.
Home | About | Advertise | Articles | Site Map | Privacy Policy
DISCLAIMER: Links to other websites or references to products, services or publications do not imply the endorsement or approval of such websites, products, services or publications by Elder Options of Texas. The determination of the need for senior care services and the choice of a facility is an extremely important decision. Please make your own independent investigation.