North Texas Travel Opportunities -From riverboat trips to the Branson Music Festival, you'll find it in Celebration magazine, a FREE entertainment magazine for active adults and seniors in the Dallas Metroplex.
Grand Travel: Ideas for Travel with Grandchildren - Grand travel is a great way to connect, and leave a legacy.
Traveling with Pets - Whether traveling by RV, plane or by car or relocating to a new destination, here some helpful tips to make the experience more pleasurable.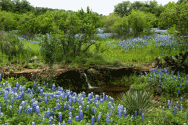 Documents Needed for Traveling With Grandchildren - These travel tips for grandparents in the United States will ensure that you have the documents you need to avoid any difficulty when traveling with your grandchildren.
Texas RV Parks - Texas has an abundance of RV parks and resorts. Find one that's right for you!
Texas Gas Prices by GasBuddy.com - Search for cheap gas prices in Texas, find local gas prices & gas stations with the best fuel prices.
Ideas for Romantic Getaways in Texas - A Guide to Romantic Getaways in Texas – San Antonio, Texas Hill Country, Houston, Dallas, plus Texas Beaches, B&B's, and Resorts.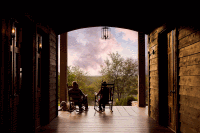 RV Travels in Texas - Now as more travelers add laptops to their inventory of must-have accessories, RV owners and the parks that cater to them are adding another item to their wish lists: high-speed wireless Internet access. Learn about different RV Parks and Wifi RV Parks.
Texas Outdoor Adventures - Take a tour of Texas without leaving your seat.
Snowbirdhelper.com - Anything a Snowbird or Senior needs or wants to know can be found .
Fredericksburg Wildseed Farms - Offers visitors a wide variety of exciting things to see. For nature lovers, a visit to Wildseed Farms is an absolute must!
Elderhostel, Inc. - A not-for-profit organization with 25 years of experience providing high-quality, affordable, educational adventures for adults who are 55 and older. These short-term educational programs are a fun and exciting way for you to share new ideas, explore new places and make new friends.
ElderTreks Small Group Adventure for Travelers 50+ - The world's first adventure travel company designed exclusively for people 50 and over.
Return to Senior Resources Main Page


Home | About | Advertise | Articles | Site Map | Privacy Policy

DISCLAIMER: Links to other websites or references to products, services or publications do not imply the endorsement or approval of such websites, products, services or publications by Elder Options of Texas. The determination of the need for senior care services and the choice of a facility is an extremely important decision. Please make your own independent investigation.