For many families, the costs of long-term care are horrifying. There is a long-term-care crisis in America, and we've done little to address the cost of care for people who can no longer take care of themselves.
Long-term care is a type of service you might need if you can't care for yourself because of an illness, disability, or Alzheimer's disease. It helps with routine daily activities like eating, getting around, and bathing. It can also help if you need someone to look after you or need reminders to take medicine.
Many Americans have no idea how Medicare works, including those approaching retirement.
A sort-of government health insurance policy largely for older Americans, eligibility generally begins at age 65, covering some of the costs of routine and emergency medical care.
What Medicare doesn't cover is most aspects of long-term "custodial" care—as in nursing homes, where a large portion of Americans can expect to spend the last years of their lives.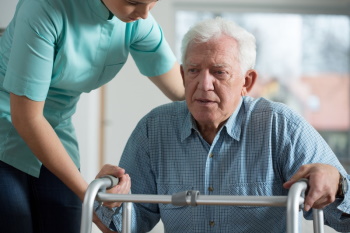 That's where Medicaid—state-administered coverage for Americans whose assets fall below a certain level—comes in. For those who qualify for nursing home admission, Medicaid generally requires they exhaust most of their assets first before qualifying for coverage. Without expensive long-term care insurance, which most people don't have, an increasing number of older Americans are falling into this financial trap.

Paying for Long-Term Care in Texas
In Texas, the average cost for 3 years of long term care is $229,950 ($76,650 per year) at 2020 rates. That cost is projected to be $415,314 ($138,438 per year) in 2040. And it's not only seniors that need long term care. Over 35 percent of people currently receiving long term care services are between 18 and 64.
Medicare is a federal program that pays for health care for people over age 65 and for people under age 65 with disabilities. If you're eligible, Medicare will pay some long-term care costs. It will cover up to 100 days of care in a nursing home after a hospital stay. Medicare pays the full cost of care for the first 20 days. For days 21 to 100, you pay a $140 a day copayment. Ways to Pay for Long-Term Care

Choices in Care Settings
While the majority of people want to receive long term care services in the home they've always lived in, that option isn't always right depending on the need. It's important to familiarize yourself now with the choices available so you can live life on your terms later.
Figuring out where to receive care starts with knowing what the options are.

People often need long-term care when they have a serious, ongoing health condition or disability. The need for long-term care can arise suddenly, such as after a heart attack or stroke. Most often, however, it develops gradually, as people get older and frailer or as an illness or disability gets worse.
The Bottom Line
For those who can secure a policy, long-term care insurance and other products that provide for long-term care expenses protect consumers' desire to ensure that if they do need such care, they can afford to receive it in the location of their choosing—not in a potentially subpar Medicaid-accepting facility that might not offer the health outcomes or quality of life they desire.
These products also allow people to protect their assets from the high costs of long-term care, avoid dependency, and maintain their living standards as they age.
Related Articles: