There are two types of long term care insurance; Traditional and Asset-Based. Both types have a similar structure: benefit amount, benefit period, elimination period, inflation option. Each type has its advantages and disadvantages. Which is best for you depends upon your financial preference and goals.
Traditional Long-Term Care Insurance
Traditional LTC insurance offers many riders that you can choose to customize your plan. In most cases you pay your premiums until you are receiving benefits from the insurance company. Traditional LTC insurance may also allow you to legally protect more of your assets from a Medicaid spend-down. Traditional LTC insurance is a cost-effective way to avoid paying for your care out-of-pocket or relying on Medicaid.
Traditional LTC insurance is like your homeowner's or car insurance in that it has no cash value. If you choose to quit paying your premiums, your policy is cancelled. If you never need care, it will not pay you or your beneficiary. Premiums can be increased on these policies.
Asset-Based Long-Term Care Insurance
Asset-based LTC insurance combines the benefits of traditional LTC insurance and life insurance or annuity into a single hybrid policy. These hybrid policies usually require a single premium payment for the "life" part of the policy.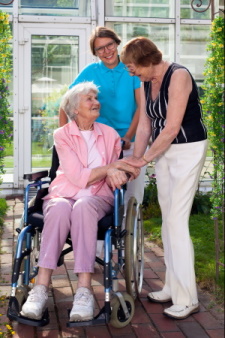 This may be returned to your beneficiary as a death benefit if you never need care. They are called "asset-based" because it is your own asset- that single premium- that first pays for your care. The LTC insurance part of the policy starts paying after you have received care in the amount of the death benefit.
An asset-based LTC insurance policy will allow you to cancel your policy and receive at least some of your premium back. These policies eliminate the "use-it-or-lose-it" concern that many people have with traditional LTC coverage. Premiums are guaranteed not to increase on hybrid policies.
Hybrid policies generally benefit people who have the assets to pay for long term care, but who want to put a stop-loss on their LTC costs. Asset-based long term care insurance may be your best way to protect the bulk of your assets from the costs of care.
Since a single premium payment is often required, asset-based policies can be unaffordable for many people. The amount paid in premiums is contractual, and a person may still have to pay premiums while receiving benefits. These hybrid policies do not offer as many benefit options or riders as traditional LTC policies. These do not offer extra asset protection from a Medicaid spend-down. Tax deductibility of these premiums varies by policy and situation.
SPECIAL NOTE: While Medicare is often listed as an option to pay for long term care by many websites, keep in mind that it WON'T pay for most LTC services. Medicare pays for medical care for senior citizens and younger people with disabilities. Medicare does not pay for custodial care, which is not medical care which essentially makes up for over 90 percent of LTC. Custodial care is when you need help with the things you do every day: getting out of bed or a chair (transferring), using the toilet, managing bathroom hygiene, bathing/showering, dressing, or eating. Most people who require long term care after suffering from a stroke or cognitive impairment such as Alzheimer's or dementia need custodial care.

Source: Kim Beckham, CLTC
Long Term Care Insurance Specialist
Texas State Lic # 1060128
ACSIA Partners - One of the largest long term care insurance agencies in the nation.
Related Articles: