What is Long-Term Care?
Long-term care is a variety of services which help meet both the medical and non-medical needs of people with a chronic illness or disability who cannot care for themselves for long periods. Whether delivered at home or in a hospital, assisted living facility, or nursing homeódepends on their financial situation and the kinds of services they use. Often, they rely on a variety of payment sources, including personal funds, government programs, and private financing options. The following are ways to pay for long-term care.



Personal Funds (Out-of-Pocket)
At first, many older adults pay for care in part with their own money. They may use personal savings, a pension or other retirement fund, income from stocks and bonds, or proceeds from the sale of a home.

Most home-based care is paid for using personal funds ("out of pocket"). Initially, family and friends often provide personal care and other services, such as transportation, for free. But as a person's needs increase, paid services may be needed.

Many older adults also pay out-of-pocket to participate in adult day service programs, meals, and other community-based services provided by local governments and nonprofit groups. These services help them remain in their homes to age-in-place.

Professional care provided in assisted living facilities and continuing care retirement communities is almost always paid for out of pocket, though, in some states, Medicaid (see below) may pay some costs for people who meet financial and health requirements.


Introduced as nursing home insurance in the 1980s, long-term care insurance isnít like traditional health insurance. The purpose of long-term care insurance is to cover expenses associated with long-term senior care services and support, whether the care is provided at home or in an assisted living community, skilled nursing facility or other senior care setting.

A long-term care insurance policy reimburses the policyholder a preselected daily amount to cover the cost of skilled nursing care; speech, physical and rehabilitation therapy; and/or services used to assist them with Activities of Daily Living (ADLs).

If you are eligible for both Medicare and Medicaid (dually eligible), you can have both. They will work together to provide you with health coverage and lower your costs
Medicare pays some medical costs for people age 65 and older, and for all people with late-stage kidney failure. It also pays some medical costs for those who have gotten Social Security Disability Income (discussed later) for 24 months. It does not cover ongoing personal care at home, assisted living, or long-term care.
Here are brief descriptions of what Medicare will pay for:

Medicare Part A:
Hospital costs after you pay a certain amount, called the "deductible"

Short stays in a nursing home to get care for a hospital-related medical condition

Hospice care in the last 6 months of life
Medicare Part B:
Part of the costs for doctor's services, outpatient care, and other medical services that Part A does not cover

Some preventive services, such as flu shots and diabetes screening
Medicare Part D:
Call Medicare at 1-800-633-4227, TTY: 1-877-486-2048 to find out what costs Medicare will cover for your situation, or visit the Medicare website for more information.



Medicaid is one of the most common ways to pay for a nursing home when you have no money available. Even if you have had too much money to qualify for Medicaid in the past, you may find that you are eligible for Medicaid nursing home care because the income limits are higher for this purpose.
Some people may qualify for Medicaid, a combined Federal and State program for low-income people and families. This program covers the costs of medical care and some types of long-term care for people who have limited income and meet other eligibility requirements. Who is eligible and what services are covered vary from State to State.

To learn more about Medicaid, call 1-877-267-2323, TTY: 1-866-226-1819, or visit the Medicaid website. Or, contact your State health department. For a State-by-State list, visit Medicaid's State Overviews page.

The Programs of All-Inclusive Care for the Elderly (PACE) provides comprehensive medical and social services to certain frail, community-dwelling elderly individuals, most of whom are dually eligible for Medicare and Medicaid benefits. An interdisciplinary team of health professionals provides PACE participants with coordinated care. For most participants, the comprehensive service package enables them to remain in the community rather than receive care in a nursing home.
Texas Program of All-Inclusive Care for the Elderly (PAC) provides comprehensive medical and social services to certain frail, community-dwelling elderly individuals, most of whom are dually eligible for Medicare and Medicaid benefits.
The PACE Model of Care is centered on the belief that it is better for the well-being of seniors with chronic care needs and their families to be served in the community whenever possible.
Programs of All-Inclusive Care for the Elderly (PACEģ) serve individuals who are age 55 or older, certified by their state to need nursing home care, able to live safely in the community at the time of enrollment, and live in a PACE service area.
Delivering all needed medical and supportive services, a PACE program provides the entire continuum of care and services to seniors with chronic care needs while maintaining their independence in their home for as long as possible.
Services include the following:
adult day care that offers nursing; physical, occupational and recreational therapies;

meals; nutritional counseling; social work and personal care;

medical care provided by a PACE physician familiar with the history, needs and preferences of each participant;

home health care and personal care;

all necessary prescription drugs;

social services;

medical specialties, such as audiology, dentistry, optometry, podiatry and speech therapy;

respite care; and

hospital and nursing home care when necessary.

To find out more about PACE, call 1-877-267-2323, or visit the PACE website.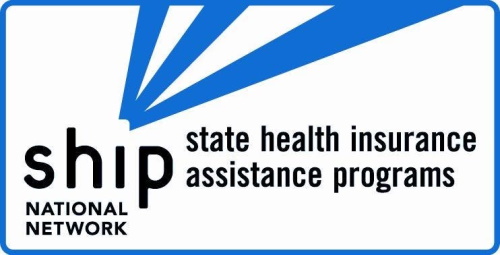 The State Health Insurance Assistance Program is a national program offered in each State that provides counseling and assistance to people and their families on Medicare, Medicaid, and Medicare supplemental insurance (Medigap) matters. To contact a SHIP counselor in your State, visit the SHIP National Technical Assistance Center website.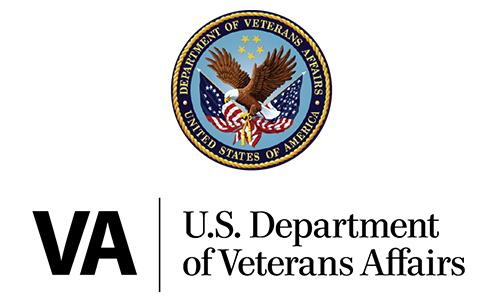 The U.S. Department of Veterans Affairs (VA) may provide long-term care or at-home care for some veterans. If your family member or relative is eligible for veteransí benefits, check with the VA or get in touch with the VA medical center nearest you. There could be a waiting list for VA nursing homes.

To learn more about VA healthcare benefits, call 1-877-222-8387, or visit the Veterans Health Administration or the Veterans Affairs Caregiver Support page. You can also find more information at Geriatrics and Extended Care: Paying for Long-Term Care.

Veterans Aid & Attendance and Housebound


VA Caregiver Support Program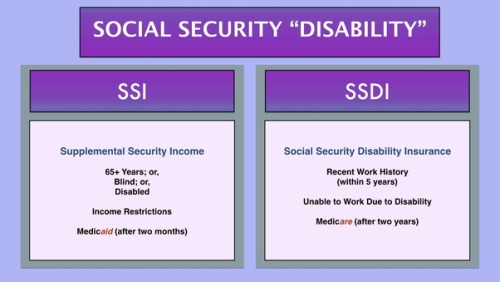 This type of Social Security is for people younger than age 65 who are disabled according to the Social Security Administration's definition.

For a person to qualify for Social Security Disability Income, he or she must be able to show that:
The person is unable to work

The condition will last at least a year

The condition is expected to result in death
Social Security has "compassionate allowances" to help people with Alzheimerís disease, other dementias, and certain other serious medical conditions get disability benefits more quickly.
To find out more about Social Security Disability Income call 1-800-772-1213, TTY:
800-325-0778 or visit the Social Security Administration.
The National Council on Aging, a private group, has a free service called BenefitsCheckUpģ. This service can help you find Federal and State benefit programs that may help your family. After providing some general information about the person who needs care, you can see a list of possible benefit programs to explore. These programs can help pay for prescription drugs, heating bills, housing, meal programs, and legal services. You donít have to give a name, address, or Social Security number to use this service.
Source: https://www.nia.nih.gov/health/paying-care
Related Articles: