Tips For Long Distance Caregivers
Caregiving From a Distance

Find a Caregiver Support Group




If you live an hour or more away from a person who needs care, you are a long-distance caregiver. Long-distance care giving can take many forms - from helping manage the money to arranging for in-home care

from providing some

respite

for the primary caregiver to helping a parent move to a new home or facility. As a result, a growing number of adult sons and daughters are discovering just how hard it is to try to ensure the welfare of aging parents who live hundreds, sometimes thousands, of miles away.

Many long-distance caregivers act as information coordinators, helping aging parents understand the confusing maze of home health aides, insurance benefits, and durable medical equipment. Families often also turn to the professional services of a

Geriatric Care Manager

as well.

Talk - Discuss - Learn!

Given the choice, most senior would prefer to continue to live in their own homes known as"aging in place". Unfortunately the majority of elderly people gradually lose functioning ability and require either additional assistance in the home or a move to an elder care facility.

The adult children of these elders often face a difficult challenge in helping their parents make the right choices especially if they live a distance away. This is why understanding what elder care is, and what it involves, is so important.
Tips for Children with Aging Parents

Talk, discuss, learn what services and elder care options are available in the community BEFORE a situation or crisis arises.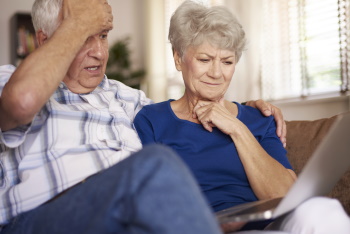 Learn About Elder Care Options

Elder care is so broad based. It encompasses a wide variety of issues, including choosing an appropriate geriatric physician to care for an aging patient, and making decisions about moving an elderly person from the home environment to a residential care setting.

Elder care can also mean arranging for an array of care services such as adult day service, assisted living, Hospice, nursing care and home health. It could also encompass arranging for in home care.
There are two types of in home care: Medical (skilled care) and Non-Medical.
In home care includes a wide range of services that are provided over an extended period of time to people who need help to perform normal activities of daily living such as eating, dressing and bathing because of cognitive impairment or loss of muscular strength or control.

They may also need assistance with meal planning and preparation, laundry, obtaining medical care, paying their bills paid, senior transportation to and from their doctor appointments as well as to the grocery store.
Home health care can include rehabilitative therapies, skilled nursing care, palliative care, and social services, as well as supervision and a wide range of supportive personal care provided by family caregivers and/or home health care agencies. Elder care can be long-term or short-term depending on the needs and situation.

Modifying Your Home

Elder care can include modifying ones home to make it safer and easier to remaining living there. Adaptations can include features that make it easier and safer to manage activities of daily living such as bathing, cooking, and stair climbing.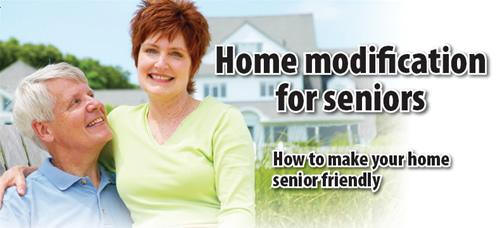 Home Modification for Aging in Place
Alterations to the physical structure of the home can improve its overall safety and condition. Home modification examples include installing grab bars and transfer benches in bathrooms, ramps, and handrails for home access.
There are also ways today to convert the standard step-in bath tub, which can become a safety hazard, to a new 'walk-in' type bath tub. Older adults may tend not to bath as often as they should for fear of falling. These type of home modifications can make a big difference in making your loved ones home safer.

Medical Alert Systems

Elder care can also include setting your loved one up with a medical alert system. By doing so, everyone is given peace of mind in knowing that if needed, emergency assistance is available at the push of a button.

It's also a good idea to get the names and phone numbers of your elder loves ones next door neighbor or close friend. In the event you can't them by phone you can contact this person and ask them go over and check on them for you, notify you and the authorities should they find something not right. Be sure they have your contact numbers too.
Aging is like taxes. It's guaranteed so it's always best to be as knowledgeable and prepared as one can, so when the time does arise, better more informed decisions are made. With aging comes a greater need for home care services, senior living communities, respite for the thousands of caregivers trying to work and care for an elder loved one.
Related Articles: